Online sales platform Digital Motors moves into Canada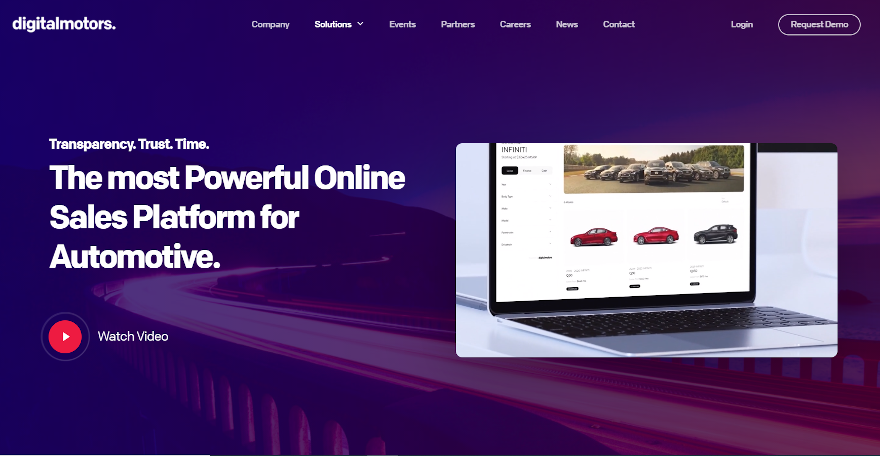 IRVINE, Calif. -
Fueled by a $10 million Series A funding round, online sales platform Digital Motors has expanded into Canada.
The company, which is based in Southern California, provides dealers and automakers a platform that facilitates a purchase process where the customer can do any and all of the steps of the deal online.
Or as Digital Motors said in its news release, its platform "turns any dealer's or manufacturer's website into an online store."
The platform launched last year, followed by expansion throughout the U.S.
As for the funding round, it was led by DN Capital.
"Digital Motors' highly configurable SaaS platform can unlock massive scalability at attractive unit economics," DN Capital managing partner Steve Schlenker said in a release. "The company is well-positioned as a key enabler given the automotive industry's global trend towards digitalization and online sales."
Other investors in Digital Motors include Autotech Ventures and Jaguar Land Rover's InMotion Ventures.
"Dealerships and automakers alike need fully transactional online stores and marketplaces," Digital Motors chief executive officer Andreas Hinrichs said in a news release. "Customers who configure their vehicle purchase online drive to bottom-line profitability, while also being much happier with the buying experience."
Hinrichs appeared on the Auto Remarketing Podcast late last year to discuss the platform and more. That episode can be found here and in the window below.