Only 1 Segment Avoids Auction Price Drop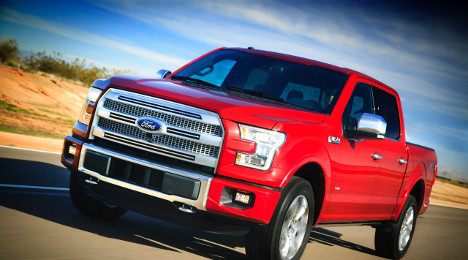 TORONTO -
After beginning to fall in May, wholesale prices turned down slightly this past month, as well.
The Manheim Canada June Used Vehicle Value Index was down 2.9 points from May, coming to rest at 96.0.
And though dealers may be seeing a bit of price relief in the lanes as we head into summer, prices are still up 9.3 points year-over-year.
That said, Don Wallace, general manager of Manheim Toronto, told Auto Remarketing Canada the auction market is trending toward normalcy.
"We're starting to see a return to level of normalcy both in a more balanced buyer, seller market as well as consistent and sustained pricing seasonality, which has been somewhat absent from the Canadian market in the past several years," he said.
In June, almost all segments saw prices fall month-over-month.
The biggest price declines were seen among compact cars, which dropped by 3.8 points on the Index.
SUVs weren't far behind with a 3.7-point decline.
Luxury cars saw a decline of 2.9 points, equal to the overall average.
Rounding out the declines were midsize cars, which fell by 1.5 points; and the vans, which saw an average decline of 0.9 points.
The only segment to see an increase in price was the pickup truck, which saw a rise of 0.9 percent on the index.
Wallace pointed out that this segment is still feeling the impact of the leasing drop back in 2008.
"Good 3- to 5-year-old pre-owned pick-up trucks are still in very short supply as OEM lease penetration has significantly reduced from the peak in the previous decade," Wallace explained.
As for what's in store for the rest of this year, prices remain strong even as supply slowly expands — in other words, it's a slow process.
"With moderate growth in the used-vehicle supply from both dealer trades and growing OEM off-lease inventories, we'd expect this gradual price softening to continue, albeit still relatively strong as the index would suggest," Wallace concluded.