Only 3 segments see wholesale prices rise last week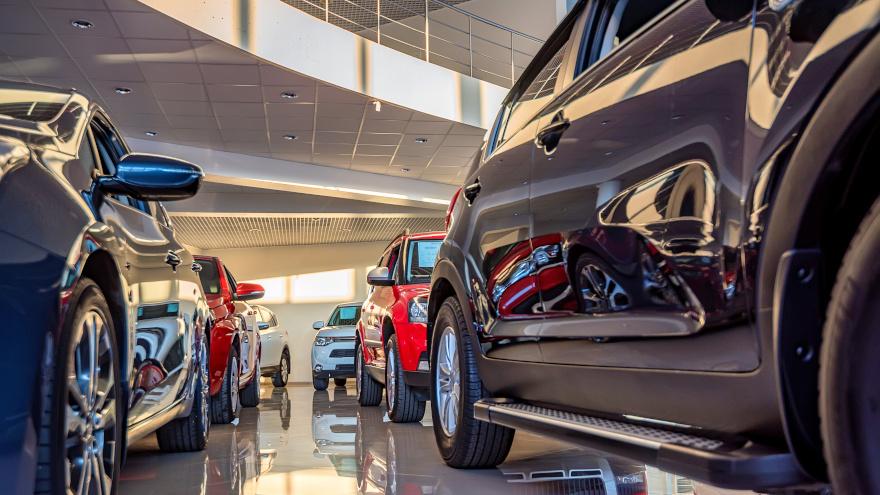 Canadian used-car prices continued to drop this past week by over a quarter of a percent. Many segments saw a change in average value of more than $100.
The average drop came in at 0.26%, according to Canadian Black Book's weekly analysis of the market, with car segments only seeing a decline of 0.09%. On the other hand, trucks/SUVs continued to depreciate at a faster rate, seeing prices fall by 0.42% during the week ending Sept. 2.
Only three segments across the 22 segments CBB tracks saw values rise. Interestingly, the segment that rose the most is a larger model: The compact van segment was up 0.61%. The midsize car segment followed with a rise of 0.14%.
Leading the pack for price drops are the full-size vans down by 0.93% and the full-size crossover/SUV with a drop of 0.74%.
Car segments are holding prices better than their larger counterparts in Canada. That said, eight of the nine car segments reflected a drop in pricing. Up first was the prestige luxury cars (down 0.28%) followed by the luxury cars (down 0.18%) and the subcompact cars (down 0.17%).
The midsize car was the only car segment to see an increase in price at auction last week.
Moving on to cover the trucks and SUVs, 11 out of 13 segments continued to track declines. Once again, full-size vans led with a drop of 0.93, followed by the full-size crossover/SUV, down 0.74%. Segments with an increase in value were compact vans (up 0.61%) and small pickups (up 0.06%).
The average listing price for wholesale remained the same, sitting around $38,000 for the past month.
The Canadian wholesale market is in the middle of a slowdown similar to the historical average. But again, supply is low, and demand is high for clean used vehicles.
"Upstream channels continue to tap supply before it can be available to wholesale markets," said CBB analysts in a press release covering last week's results.
Conversion rates remain varied at auction, with most sellers in the 35-45% range, while some reported selling rates of 16% or less.
"Last week we saw less sellers dropping floors, which has been contributing to lanes with lower sell rates," CBB said.
Interestingly, the commentary from CBB on the U.S. market reflects more balance between the car and SUV market. In the U.S. last week, car segments decreased by 1.44% and trucks by 1.38%.
In the industry news CBB covers weekly, this week's highlights included news from the EV market:
— A new EV startup Fisker is set to complete its first deliveries of its compact SUV – the Ocean — by the end of September. That said, the company is still waiting for government approval. The company will not launch retail dealership locations, but instead will introduce retail and service locations in Vancouver and Toronto for now with plans for "Fisker-certified collision-repair centers" in the future.
— In other news from the EV market, new data from Natural Resources Canada shows that 1 in 5 federally funded EV charging stations is currently operational. With more than 43,000 chargers installed since 2016, only roughly 8,600 are available and functioning for public use. It seems infrastructure development is still in early stages.
— Service centers are creating new, revised packages for EV owners, providing more peace of mind over off-warranty EV repairs.