Ontario & British Columbia lead Q2 consumer credit performance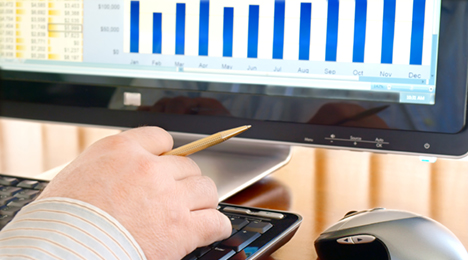 TORONTO -
For dealerships and finance companies with significant customer bases hailing from Ontario and British Columbia, TransUnion shared some good news this week pertaining to the frequency with which these contract holders are staying current.
Ontario and British Columbia consumers are exhibiting robust credit activity through the first half of 2016, according to TransUnion's latest Canada Industry Insights Report. In Q2 2016, consumers in these two provinces experienced stable delinquency levels while balances rose modestly.
"As two of the nation's largest provinces, Ontario and British Columbia have proven to be resilient during challenging economic conditions brought on by the oil slump and the recent wildfire in Alberta," said Jason Wang, TransUnion's director of research and analysis in Canada.
"With more than half of Canada's credit-active population residing in these two provinces, their stable performance is a positive for the overall economy," Wang continued in a news release accompanying the report.
TransUnion indicated Canadians reached a non-mortgage debt balance of $21,580 in Q2 2016, up 2.9 percent from $20,973 in Q2 2015. With respective growth of 3.1 percent and 2.0 percent, the report showed Ontario and British Columbia were among the provinces with the highest balance growth rates.
On the city level, Toronto residents increased their balances year-over-year by 3.6 percent, whereas Vancouver consumers had an even bigger yearly increase of 4.6 percent.
Meanwhile in the oil patch, debt readings came in as projected but not as healthy as Ontario and British Columbia.
"Alberta and Saskatchewan experienced yearly double-digit percentage delinquency increases, but this was not unexpected as we had already forecast this to happen last summer," said Wang. Last July, TransUnion released a study that predicted both provinces would face delinquency pressures in 2016 and 2017 due to falling oil prices.
While these areas face pressure on the delinquency front, Ontario's serious delinquency rate (the ratio of all accounts 90 or more days past due for all non-mortgage loan types) dipped from 2.80 percent in Q2 of last year to 2.79 percent in Q2 of this year.
British Columbia's delinquency rate was also flat, moving from 2.64 percent in Q2 2015 to 2.63 percent in Q2 2016.
In contrast, TransUnion pointed out the national average rose nearly 4 percent in that same time, increasing from 2.63 percent in Q2 2015 to 2.72 percent in Q2 2016.
"A year and a half into the oil slump, the lending industry has deployed resources in monitoring and managing the risks in the oil patch," Wang said.
"With these risks being actively managed, it may benefit lenders to also consider growth opportunities in the non-oil provinces, such as Ontario and British Columbia. The key of course is for lenders to always seek balance in their lending strategies."
More information about the Q2 2016 TransUnion Canada Industry Insights Report can be found here.
Editor's note: Watch for a future Auto Remarketing Canada report where Wang will discuss even more trends specific to auto-finance performance.