OpenRoad Adopts SiriusXM Canada's Pre-Owned Program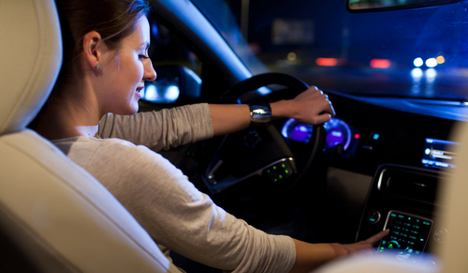 TORONTO -
The growing dealer group OpenRoad announced Thursday it has joined SiriusXM Canada's pre-owned vehicles program.
Through the partnership, the Vancouver-based dealer group will now offer complimentary three-month SiriusXM subscriptions with all pre-owned vehicle purchases equipped with satellite radio.
"At OpenRoad, we strive to take our customer experience to the next level, whether they're purchasing or servicing their vehicle, or enjoying the benefits of the Club OpenRoad loyalty program," said Mark Lin, vice president of the OpenRoad Auto Group. "Partnering with SiriusXM Canada for this exciting program demonstrates our ongoing commitment to offering a superior customer experience. We can now provide our pre-owned vehicle customers with an enhanced in-car entertainment experience that they are sure to enjoy."
The SiriusXM Canada pre-owned program works to help dealer market their inventory by helping to provide more value in pre-owned vehicles through a complimentary SiriusXM subscription service on pre-owned vehicles.
OpenRoad touts 15 locations across British Columbia, and has become one of the largest and fastest growing automotive retail groups in Canada since it began operations in 2000.
"Partnering with OpenRoad is another step in the progress we are making with the pre-owned vehicle market," said James Byun, vice president, OEM, SiriusXM Canada. "Everyone can benefit through our pre-owned program. Dealerships can offer additional customer value, the overall in-vehicle experience is enhanced and SiriusXM is able to deliver our leading content to more Canadians. We are excited to be working with OpenRoad and partner our unmatched entertainment with OpenRoad's exceptional service to deliver a wonderful overall customer experience."
Michael Mazgay, director of fleet and automotive remarketing at SiriusXM Canada, and a member of Auto Remarketing Canada's 40 Under 40 class, shared more about how the company conveys the value of its pre-owned program to dealers.
"A fully engaged customer is a happy customer, and whether they are buying a new car or a used car. We found that dealers do a fairly good job on the new-car side advertising satellite radio, but can we make that experience better on the pre-owned vehicle side?" said Mazgay. "The way we look at it is, a dealer wouldn't let a used car go over the curb with headlights that didn't work. And if satellite radio is embedded in the vehicle, why would they let that car without a working radio?"
Mazgay said that in over his over 15 years in the industry, he has seen dealers really embrace the SiriusXM product, as well as other new technology entering the market.