OpenRoad campaign furthers EV education in Canada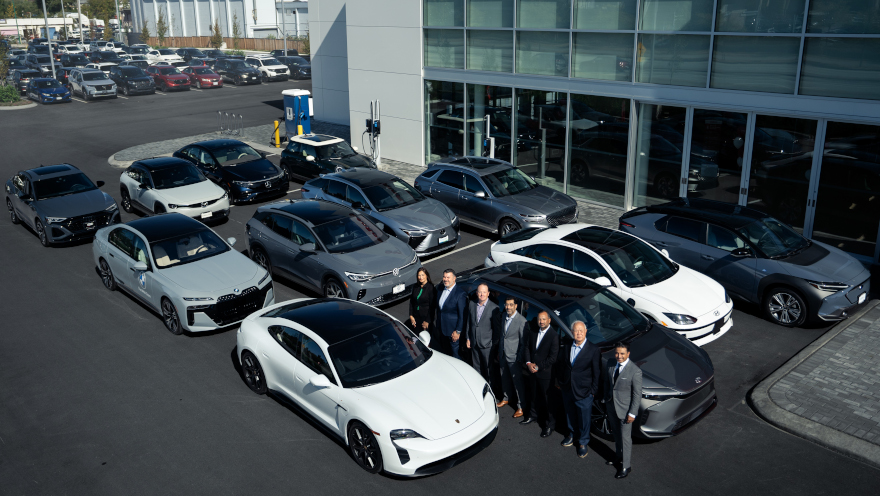 OpenRoad Auto Group, British Columbia's largest dealer group, has launched a new campaign that aims to create a "hub" where car shoppers can learn more about electric vehicles.
The "Electrified" campaign launched in conjunction with Zero Emissions Day in September. The portal will include details about chargers, EV rebates, video reviews, overview of the EV models available in the current market, as well as access into OpenRoad's EV inventory. Users can find the info by clicking the Electrified tab on OpenRoad dealer websites.
"The demand for electric vehicles continues to grow, and as OpenRoad is the largest EV retailer in B.C., we wanted to provide prospective buyers, current clients, and the whole community a place to visit, where they can learn all about EVs," OpenRoad CEO Christian Chia said in a news release. "We are proud to have invested more than $2 million in EV-focused infrastructure over the years at many of our retail centers, with many more chargers planned."
EV adoption rates are growing in Canada. OpenRoad cited Statistics Canada data showing that during the first quarter, new zero-emission vehicles made up 8.6% of all new motor vehicles registered. This is up from 7.7% during the same period of 2022.
Further, nearly one in five new vehicles registered in British Columbia is a zero-emission vehicle, according to Statistics Canada.
OpenRoad itself offers more than 178 zero-emission vehicles available in its portfolio (excluding hybrid and plug-in hybrid models). OpenRoad dealerships currently have 76 EV-specific chargers stationed at 20 of its retail centers, including Charge Point, Switch, and FLO chargers. As aforementioned, this represented an investment of over $2 million for the dealer group.
"Zero Emissions Day is a great time to bring awareness to electric vehicles, and we are really proud of Electrified, where our team has brought EV education to the forefront — ensuring consumers have access to all the info they need," said Chia. "Our team will continue to add even more resources to help shoppers in the months to come."