OpenRoad unveils Jaguar Land Rover Langley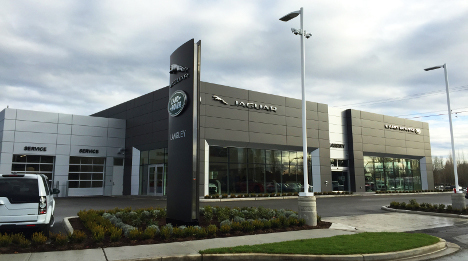 LANGLEY, British Columbia -
OpenRoad Auto Group opened its 16th dealership with the unveiling of Jaguar Land Rover Langley earlier this month.
The new dealership is located in the Langley Auto Collection, the luxury auto mall where the dealer group owns and operates BMW Langley, MINI Langley, Infiniti Langley and Porsche Centre Langley, as well.
"We've been fortunate to have great success in Langley so far with all of our dealerships in the Langley Auto Collection," said Christian Chia, president and chief executive officer of OpenRoad Auto Group. "We believe that Jaguar Land Rover Langley will be the perfect compliment to our dealership family and an ideal brand for the Fraser Valley's urban suburban lifestyle. We're really excited to finally open our doors and share our passion for these incredible cars and SUVs."
The new 33,271-square-foot facility is open and ready to help customers with all of their new and pre-owned vehicle needs, the dealer group said.
OpenRoad will also be hosting a gala event for VIP guests at the new dealership this spring.