Osman Auction legacy to continue as Manheim Edmonton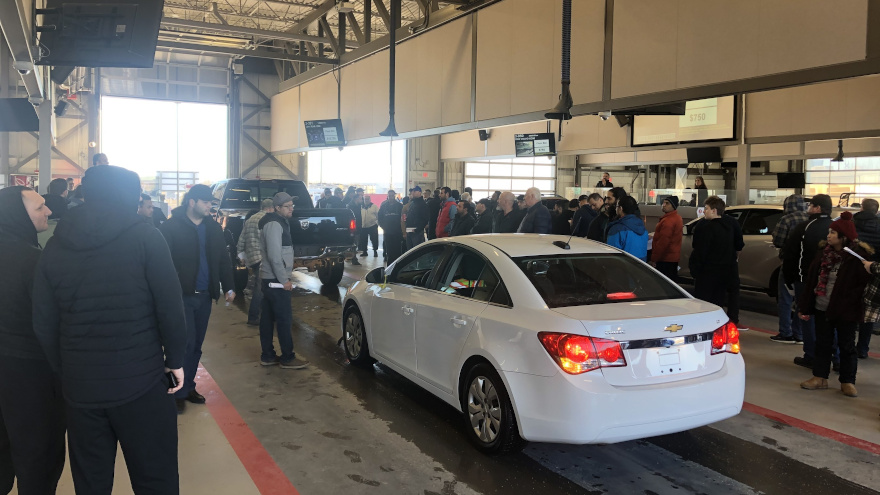 MISSISSAUGA, Ontario -
Manheim Edmonton announced on Nov. 26 that it will expand its existing weekly dealer and commercial auction to public auctions and continue the Osman Auction legacy under the Manheim Edmonton name.
The move took place beginning with the public auction that took place on Nov. 23. Manheim said Osman is now part of the Cox Automotive family.
But Osman customers will get the same local experience along with Manheim's 70-plus years in business.
Manheim said Osman customers will also benefit from a strong selection of vehicles and access to a range of mechanical, financing, fleet and retail-ready services.
Those services include 24/7 digital listings through its recently launched MUVIT digital auction marketplace.
Manheim Edmonton said operations at both locations will remain "business-as-usual" and that several Osman employees are joining the Manheim team to maintain a consistent user experience.
Osman Auction chief executive officer and president Sam Osman said the business has been in the Osman family for 37 years and that he was happy that the Osman Auction "will remain in good hands."
"We want to thank all our customers for the many years of support and I look forward to Manheim continuing the legacy," Osman said in a news release.
Cox Automotive Canada vice president, inventory & financial solutions Jerome Dwight said Cox Automotive is a family organization itself and looks forward to "building upon the 37 years of proud traditions and community values that the Osman family has provided to Alberta residents, while adding many of the benefits that our size, advanced technology and experience can deliver."
Dwight continued, "With the most robust suite of services in the market, Cox Automotive is constantly evolving to deliver solutions that fit the very specific needs of our Canadian customers."