Over 430 Dealers Join Campaign Against Distracted Driving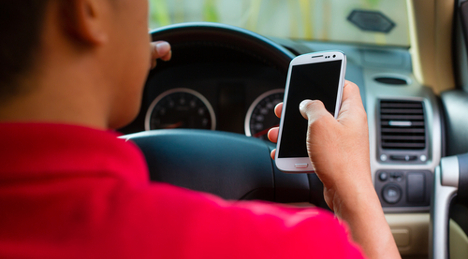 VANCOUVER -
Canadian automotive dealers have had it with distracted driving and are taking a stand this month.
More than 430 dealerships are participating in the Auto Dealers Against Distracted Driving campaign throughout March, inspired by a countrywide campaign to increase attention and education around this behavior.
According to the campaign, nearly 80 percent of collisions in Canada are caused by some form of distracted driving.
LGM Financial Services Inc. is the initiator and support behind the campaign.
"We feel that the physical act of signing your name as a pledge against distracted driving helps instigate behaviour change and we're excited to see the momentum generated by auto dealers to date," says Christine Rybas, executive vice president of marketing at LGM Financial Services Inc. "Whether it's using hands-free technology while driving or pulling your car over to send a text, we can together bring a heightened awareness to the issue and the solutions, leading drivers toward positive change and ultimately making roads safer for everyone."
In joining the campaign, dealerships cited the importance of bringing more awareness of the issue to consumers directly through their automotive point-of-sale.
"It was a no-brainer for us to participate in the campaign, being the first touch-point for car buyers," says Linda Leo, customer relations manager, West Coast Auto Group. "We care about our communities and more importantly, about the safety of our customers once they leave the lot in a brand new car.
"We believe that part of our responsibility, as a player in the automotive industry, is to ensure we've done our due diligence in educating everyone that walks through our doors around the perils of driving distracted."
To date, more than 1,500 personal pledges have already been submitted at www.distractionfree.ca, from both employees at participating dealerships and their customers.
LGM Financial Services management said the goal at the close of the campaign on March 31 is to surpass at least 5,000 pledges from dealer partners, their customers and members of the public against distracted driving in every province and territory, collectively.