Pfaff breaks ground on new Subaru dealership set to be complete by December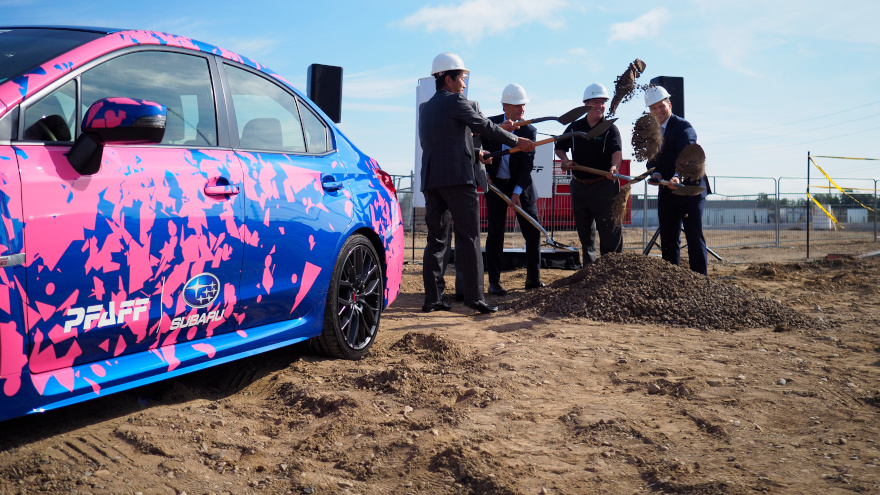 GUELPH, Ontario -
A new 22,000-square-foot facility set to be opened in Guelph, Ontario by year-end will serve as a Pfaff Automotive Partners Subaru dealership.
Pfaff Automotive Partners recently held a groundbreaking ceremony for its new dealership location that included attendees such as Mayor of Guelph Cam Guthrie, Subaru representatives and other community partners.
"Guelph is a growing, vibrant community that presents easy access from all major metropolitan centers and offers a very attractive quality of life," Pfaff Automotive Partners president and chief executive officer Chris Pfaff said in a news release. "Since making the decision to locate in Guelph, it has been a great ride and we're excited to join the community."
The new Guelph dealership that Pfaff has broken ground on is being constructed in the north end of the city at 12 Wilbert Street near Woodlawn Road and Elmira Road.
Pfaff Automotive said that the new dealership will provide more options for Guelph residents on top of its already existing dealerships that are located in the area.
Called on to build the new Pfaff Subaru dealership by December, includes Alliance Roofing and other contractors in the Guelph area, according to the company.
Pfaff Automotive's Guelph-based Subaru dealership will bring a total of 25 jobs to the area, and there may be room for more employment growth in the near future, the company said.
According to the company, it wanted to build in Guelph because the makeup of the city aligns with its current needs when it comes to key decision criteria such as location and quality of life.
"Guelph's ideal location paired with convenient access to neighboring communities made Guelph an excellent fit for a new dealership," Pfaff Automotive said in the news release.