Pfaff's 'Future Retail Model' aims to get ahead of buyer frustrations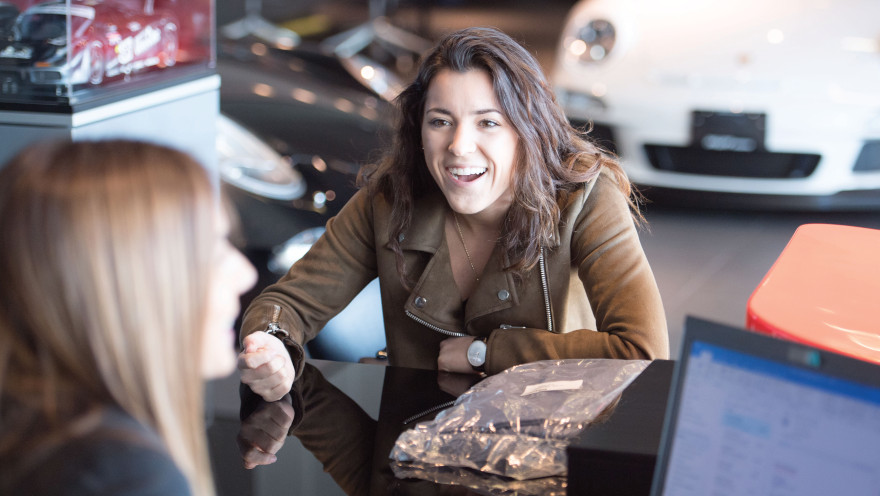 TORONTO -
"Pfaff purchasing model seeks to ease buyer frustrations."
That was among the Auto Remarketing Canada headlines in September, as one of the most well-known dealer groups based in Toronto announced a brand new approach to its purchasing model.
Auto Remarketing Canada checked back in with Pfaff Automotive president and chief executive Chris Pfaff in November to see what research went into the rollout of the group's new Future Retail Model, the main drivers for launching it and how the customer response has been so far.
In early September, the dealer group introduced a fresh vehicle purchasing model that it says will help those in the market for a new car eliminate some key frustrations, including a lengthy purchasing process, price negotiation, hidden fees, confusion and lack of transparency, distrust in salespeople, getting a good trade-in offer and understanding financing options.
Pfaff said in an emailed Q&A that the company spent over a year of doing research, "both on and off the sales floor."
The dealer group partnered with Environics research to conduct focus groups with both new- and used-car buyers to determine the most common pain points in the car buying process. These focus groups were for both mainstream and luxury buyers and intenders, and included existing Pfaff customers as well as those that have no affiliation to the group.
"We also conducted multiple evenings with some of our top customers to solicit their feedback, and visited several dealership groups in the U.S., where some of the elements of our Future Retail Model are being deployed," Pfaff explained.
Through this research, the auto group worked to map "the entire car-buying and ownership lifecycle, including all of the steps, but also the customer's emotional journey."
The Future Retail Model stemmed from this research, which is designed to address specific pain points identified in the purchase process.
One of the cornerstones is a negotiation and hassle-free model, joining many other dealers in the industry choosing this approach. The company began the roll out of its Future Retail Model at the end of 2018 with Pfaff Mazda, and has been "working our way across the network," Pfaff said.
At the time of the interview, 11 stores had been converted, and the dealer group was anticipating completion of the rollout by the end of 2019.
So, what are some ways the model is going to "change how Canadian purchase cars," a claim made in the initial news release?
The overarching goal of the Future Retail Model, Pfaff reiterated, is to make vehicle purchasing faster, easier and more transparent.
In the emailed Q&A, the CEO of the dealer group listed the following five elements included in the model:
1. Our best price first:
Our central team analyzes market and industry data to price our new and pre-owned vehicles – not our customers.
2. Negotiation-free process:
Upfront, market-based pricing saves time and removes the friction from the sales process. Buying a car is faster and easier than ever.
3. No fees:
There are no more pre-loaded or administration fees. Everything is in plain sight, to make buying a car more transparent and comfortable.
4. Written offer to buy:
We will buy a customer's car even if they don't buy ours; no strings attached. Our team will provide a written appraisal form, valid at any Pfaff group dealership.
5. Money-back guarantee and exchange policy:
There's no way to buy the wrong car from Pfaff. With our three-day, 300-kilometer money-back guarantee and 30-day, 1,500-km
exchange policy, customers have the ultimate in peace of mind.
The new model has worked to speed the sales process up considerably. Although each transaction varies depending on the customer's needs, Pfaff says, "we have seen some transactions reduced to less than one hour."
How? "By providing the best price up-front, as well as a written trade appraisal showing market data, the negotiation process is eliminated, saving a significant amount of time," he said.
The new retail model includes a salary structure for sales reps. But there's more.
"Pfaff has not simply shifted to a salary structure," Pfaff said. "Our compensation plans for new sales representatives have a base salary component and bonuses paid for volume and other performance metrics. Once a salesperson hits performance targets, the bonuses increase."
The primary driver for this change: "We needed to pay our salespeople to address customer needs first. Instead of focusing on gross profit, they are truly motivated to find the right vehicle for a customer's needs — regardless of what's in the deal," Pfaff said.
And because Pfaff's Future Retail Model is based on a negotiation-free experience, with upfront pricing, and offers customers recourse, it's often a much more comfortable experience for the salesperson, Pfaff said.
"It has helped us attract a number of new candidates to the group that would never have previously considered a sales role," said Pfaff.
In fact, the dealer group is seeing new hires coming from hospitality, technology and other industries. They may be individuals who "love serving customers' needs and developing relationships" but would previously have avoided automotive because of the negotiation aspect.
"Now, they're finding that an automotive sales career with Pfaff is enjoyable, exciting and financially rewarding," Pfaff said.
Offering elements like the dealer group's guarantees and exchange policies, you are really putting trust in the hands of your customers, says Pfaff. The dealer group finds that this has translated to increased customer leads and loyalty, especially when it comes to pricing. As the initial news release explained: "Pre-loaded and administration fees are eliminated, with everything in plain sight."
This is key, as one of the top customer pain points identified during Pfaff's research was "lack of pricing transparency."
Deep discounts on vehicles are often offset with high fees. "Other than what is required from a government or regulatory perspective, Pfaff does not charge any fees to the customer," said Pfaff.
No doubt about it, the auto-retail industry is changing.
The dealer group is watching digital retailing carefully, its CEO says, "and anticipates a small percentage of customers will want to complete a transaction entirely online."
That said, the dealer group expects the vast majority of customers will still want to see, touch, feel and most importantly, test-drive their next vehicle, regardless of tech developments and digital retailing options.
Pfaff's aim is for the online experience to mirror that of the in-dealership experience.
"We are working on technology that will improve the online experience, as well as new technology that will be applied in-store," he said.
The question remains: Will more and more auto shoppers turn to the computer or smartphone to purchase their next vehicle?
According to the Pfaff dealer group's industry research data, customers are spending more time researching their options online before coming to a dealership.
"And they're visiting fewer dealerships than ever before," Pfaff said.
That said, ultimately, if a customer makes it into a dealership to purchase, "they are likely there to buy."
"And it is our job to make that process as fast, easy and transparent as possible," Pfaff said.
As the retailer is only one year into its new model, more time is perhaps needed to measure the effect that the money-back guarantee and exchange policies have had on leads and loyalty.
But what the dealer group said is hard to contest, Pfaff said, is that "everyone that has purchased from us under the new model an increased sense of comfort in their purchase."