PODCAST: Phil Sura of UnityWorks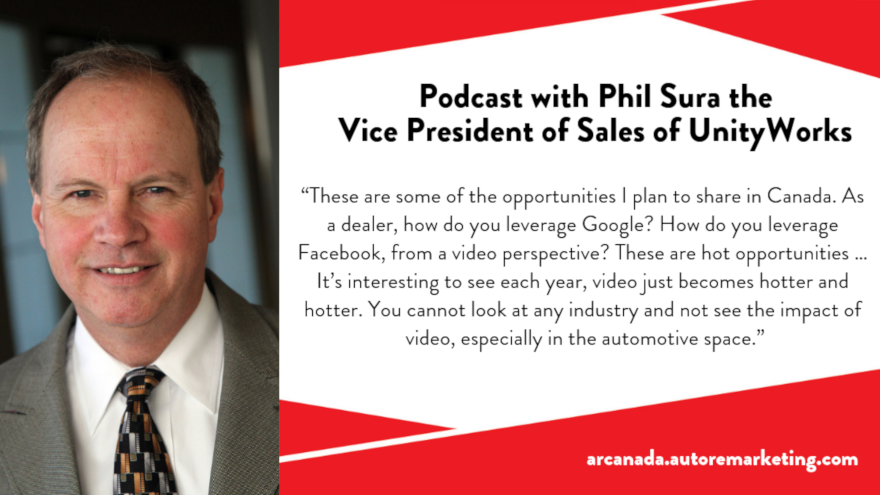 SAN FRANCISCO -
Phil Sura of UnityWorks is known as the foremost expert in integrating video on dealer websites.
Phil will share his expertise and guide dealers to higher levels of success during Dealer Training Tuesday as part of the Auto Remarketing Canada Conference next month in Toronto.
The conference runs from March 19-20 at the Westin Harbour Castle in Toronto.
Listen in to the podcast below as Phil and AR Canada Conference chair Bill Zadeits catch up during the recent NADA Show 2019 in San Francisco.
The full discussion can be found below.
Download and subscribe to the Auto Remarketing Podcast on iTunes or on Google Play.
You can also listen to the latest episode in the window below.
Catch the latest episodes on the Auto Remarketing Podcast homepage and on our Soundcloud page.
Please complete our audience survey; we appreciate your feedback.