Porsche Cars Canada moves headquarters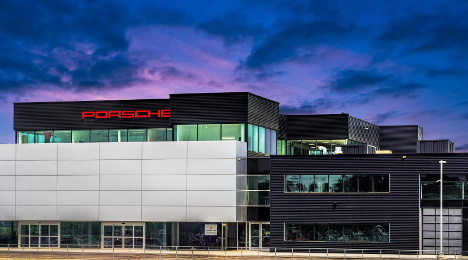 TORONTO -
Porsche Cars Canada recently moved its corporate headquarters to a new facility in Toronto that will also house the company's first training center for personnel nationwide.
The company's former head office had been in Mississauga since 2009.
"Our new Canadian headquarters now incorporate a dedicated training facility, which will enhance the level of service we provide to our dealer personnel, further supporting the brand's commitment to the Canadian market and customers," said Porsche Cars Canada president and chief executive officer Alexander Pollich in a news release.
The training center is for Porsche Centre personnel across Canada and will feature two work bays, according to the company.
"We are thrilled to move to our new home in Toronto," added Pollich.
At the northeast corner of highways 401 and 404, Porsche Cars' new headquarters also sits on the same site as the new Porsche Centre North Toronto, which recently opened and is the 17th Porsche Centre in the country and fourth in the Toronto area.
Porsche Centre North Toronto has a showroom that can fit 26 cars.
Additionally, the new store will have two customer delivery areas and a 17-bay workshop.