Porsche Financial Services Canada picks president & CEO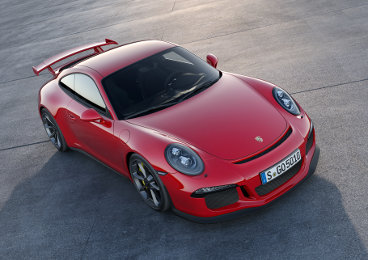 MISSISSAUGA, Ontario -
Porsche Financial Services Canada (PFSC) appointed David Williams as president and chief executive officer on Friday in a move the company sees as strengthening the local representation of Porsche's captive financial organization in the Canadian market.
Williams, a native of Toronto, joined PFSC in 2014 as the director of sales and operations. During his time with the company, the captive highlighted he has been instrumental in leading the growth strategy for PFSC including improving relationships with Porsche Centers nationally, increasing PFSC lease and finance penetration, and contributing to the enhancement of the Porsche Centers PFSC satisfaction scores.
"Announcing David as president and CEO of Porsche Financial Services Canada was a logical decision as he has proven to be a leader with the PFSC results garnered in a short period of time," said Alexander Pollich, president and CEO of Porsche Cars Canada.
"As we continue to expand our business within Canada we are confident David, along with his team, will continue to elevate PFSC to new levels."
Williams began his career at Ford Motor Credit and brings more than 20 years' experience in the automotive industry including leadership roles in both the captive finance and OEM areas of the business.
Prior to joining PFSC, Williams was part of the senior management team at Nissan Canada Finance/Infiniti Financial Services Canada. He holds a bachelor of arts degree with a major in economics from Bishop's University.
"I'm honored to be able to lead Porsche Financial Services Canada in an expanded capacity and excited for what the future has in store," Williams said. "We have made impressive strides over the last two years and will continue to build on the momentum."
Established in 2003, Porsche Financial Services Canada supports and manages the lease and finance portfolio of the brand in Canada. It employs a team of six people and services 17 Porsche Centers nationwide.