Porsche Passport subscription plan expands to Canada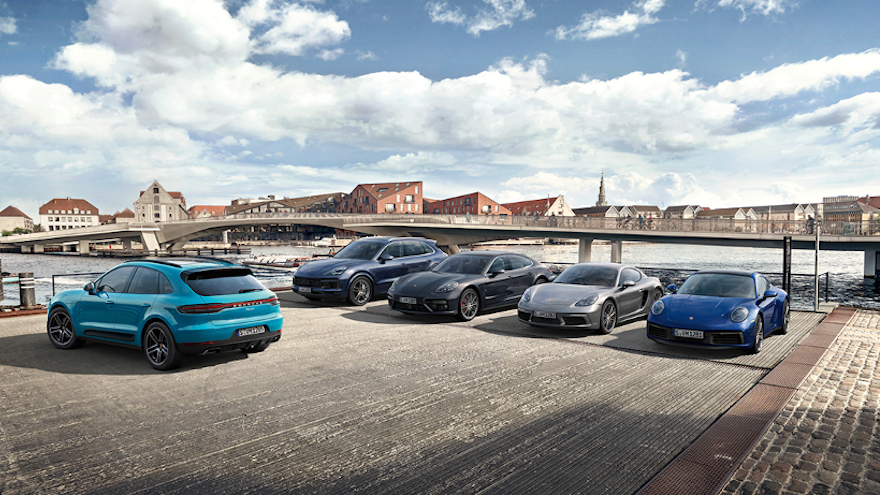 TORONTO -
At the touch of an app with the Porsche Passport monthly subscription plan, members get unlimited swaps between models. Porsche Passport conducted a U.S. pilot program in Atlanta and will expand to Las Vegas, Phoenix and San Diego.
Now, the exclusive monthly subscription is available in Toronto through Porsche Cars Canada.
Porsche Cars Canada says it will offer on-demand access to the Porsche experience. The company says Porsche Passport offers the entire Porsche model line-up "for more flexible enjoyment than a traditional lease or purchase."
With Porsche Passport, a concierge delivers and picks up cars anywhere a customer chooses within his or her service area. The plan in Canada includes all operating costs — except for fuel, taxes, and fees — in a single monthly payment of $3,200 for the "Launch" membership. That membership level includes 718, Macan and Cayenne model variants. For $4,200, the "Accelerate" level adds 911 and Panamera models to the menu.
Porsche Cars Canada president and chief executive officer Marc Ouayoun said consumers like the flexibility that on-demand services provide.
"With a history of fostering innovation, the brand is keen to provide an exclusive experience with its sports cars via Passport through a partnership between Porsche Smart Mobility Canada, Ltd and Pfaff Porsche in Vaughan," Ouayoun said in a news release.
The Atlanta Passport pilot launched in 2017. That pilot program found that the average subscription is about four months.
The pilot program also found that extended travel plans were the most common reason for suspending membership. According to Porsche Cars Canada, that information could mean that the month-to-month model provides the flexibility customers desire.
More statistics on the program: Passport users swap models 2.5 times per month on average, and more than 55% of members flip their vehicles at home.
Almost 30% swap their vehicle at work. A restaurant is another example of a location choice for the remaining swaps.
Clutch Technologies, which has been part of the pilot from the beginning, will manage the IT backbone of the program. In all five cities, the expansion of Passport includes a new role for Porsche dealer-partners in all five cities. They will oversee the customer experience and the fleet. That includes white-glove vehicle delivery and maintenance.