Potential credit crisis coming for Canada's oil regions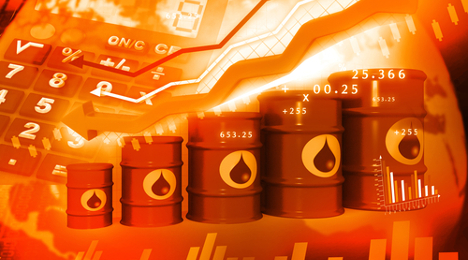 TORONTO -
As the prices for oil continue to drop dramatically, this larger economic trend may begin to affect lenders in the auto space and beyond.
A recent study from TransUnion asserted consumers and lenders should expect "sharp increases" in credit and loan product delinquencies in the near future, especially in the oil-heavy regions of Alberta and Saskatchewan.
"Based on an historical analysis of the last oil crash and recent payment behavior trends, we expect materially higher delinquency rates in Alberta and Saskatchewan in the second half of 2015," said Jason Wang, co-author of the study and TransUnion's director of research and industry analysis in Canada.
"If lenders do not take proactive measures to address the impact of the decline in oil prices, we could potentially see double-digit delinquency rate increases in Saskatchewan, and as much as a 60 percent rise in areas of Alberta," Wang continued.
TransUnion shared that in "both speed and severity" the oil price drops seen in 2014 and this year look a lot like the oil slump of 2008. According to the study, WTI Crude Oil traded at U.S. $91.17 per barrel at the beginning of Q4 2014, but closed down more than 41 percent at U.S. $53.45 by the end of 2014.
The drop continued into 2015, and on July 13 oil per barrel had dropped to U.S. $52.19. For comparison, oil barrels were going for U.S. $145.16 in July of 2008 and fell to U.S. $30.28 just five months later.
This year's trend could spell bad news for the lending industry, as back in 2008, overall delinquency rates in Alberta jumped almost 60 percent in the four quarters following the dramatic price drop in oil.
"What's particularly important to understand is that balances are much greater today than they were in the 2008 and 2009 period. Thus any delinquent accounts will place a greater burden on the economy," said Wang.
And as these oil-heavy areas, with a large workforce in the lagging crude oil industry, suffer, TransUnion warns lenders they should be taking precautionary steps.
The study explained that one of the traditional measurements of consumer credit health normally includes the incident rate of being 90 days or more past due, or in some cases, being totally written off the books as a loss.
"These measurements are trailing indicators with a material lag before one can see any change in effect. Relying on these metrics alone can result in lenders losing precious time to take action in managing the risks in their loan portfolios," said Wang. "However, payment patterns have proven to be a strong leading predictor of subsequent delinquencies, and we have observed deteriorating trends in Albertans' payment patterns."
In other words, auto lenders and dealers should be paying close attention to their accounts and may need to take precautionary measures before the oil economy pushes many of these consumers into the red.
What's the first sigh of potential cash flow problems for consumers in these provinces? TransUnion says it normally shows up first in reduced credit card payments — a sign of impending financial distress.
When the fraction paid on the minimum card payment continuously drops, TransUnion said this trend is an effective indicator of future non-repayment risk, including vehicle loans and other lines of credit.
For the study, TransUnion zeroed in on payment patterns in the Alberta oil town of Fort McMurray, and discovered that the number of residents there who pay no more than twice the minimum amount due on their credit card balances had increased by 10 percent from last summer.
Interestingly, these trends were not observed for the rest of the country, showing the importance of oil prices for the towns that rely heavily on that market.
"In short, this is a first sign of emerging liquidity constraints. As a result of the slump in the oil industry, many consumers in Alberta may be facing challenges meeting their monthly payment obligations," said Wang.
TransUnion said in Alberta the issue comes down to the area's heavy dependence on oil and the large number of lending accounts held by residents there put added pressure on the province when there are major moves in oil prices.
Take this statistic, for example. In Alberta, the weight of oil industry in provincial gross domestic profit is 26 percent — the greatest in the country, just above Saskatchewan at 16 percent. For comparison, that number is just 2 percent in Manitoba.
Alberta also ranks fourth in terms of the percentage of lending accounts in the province (12 percent), behind Ontario, Quebec and British Columbia.
As a result, Alberta and Saskatchewan are being impacted the most by lowering oil prices.
As for how oil price impacts delinquencies specifically, take a look at these steps.
Oil price drops tend to cause lower oil sector investment.
Then, the lower investment can lead to higher unemployment rates and tightens disposable income.
Consequently, consumers have lower ability to service debt, resulting in higher loan delinquency rates.
"Insolvencies, primarily personal bankruptcies, are an extreme form of inability to maintain debt. Insolvencies in Alberta and Saskatchewan have material negative correlations with oil price," the study reports. "The lower the oil price, the higher the insolvencies (primarily personal bankruptcies). This is not the case in any other Canadian province."
So, the study may paint a bleak outlook for these oil-reliant provinces, but Transunion did offer a few solutions to the potential crisis.
The study indicates that the close relationship between oil prices and investment in the oil industry will likely impact Alberta for at least a few more years.
That said, Wang explained, "We believe there is a potential credit crisis in the offing in the oil regions of Canada — but that crisis is not inevitable. We hope that by examining such leading indicators of delinquency as payment ratio on a credit card, lenders will be well equipped to identify and anticipate which consumers may run into financial problems, and when.
"More importantly, these tools allow lenders to work closely with consumers to help avoid or mitigate some of the problems they may be facing during the difficult times immediately following the oil price decline," Wang concluded.