Power Supply: Used-Price Relief On The Horizon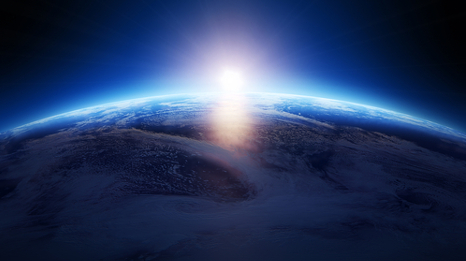 TORONTO -
If one looks a few years down the road, auction prices may illustrate more of a buyer's market in Canada.
But for now, prices are high, and dealers' pocketbooks are being stretched in the lanes.
With this in mind, Auto Remarketing Canada reached out to auction trend experts to give readers a window into what to expect in the lanes in the coming months and years.
Used-Price Relief on the Horizon
According to a July Canada Industry Report from ALG, more used units are set to begin flowing in — but again, it will not happen overnight.
ALG predicts that between this past July and July 2018, used supply will increase by 178,000 units.
"We can say with high confidence that increasing supply will be exerting a gradual negative pressure on values, though there are other opposing forces which will partially offset this trend. Movements by segment are even more challenging, as demonstrated by segments that exhibit a divergence from the overall trend," the report stated.
And according to a recent RVI Risk Outlook report, as used-car supply increases over the next five years, used-car prices, on a nominal level, are predicted to drop by 4 percent from current levels by 2017.
Prices to Take One Last Jump
But much to dealers' chagrin, this year will once again show slight year-over-year price increases in the lanes, says ADESA chief economist Tom Kontos.
"We expect low to single-digit year-over-year growth in used values by the end of 2014," Kontos said.
That said, he explained though prices are staying at high levels, rates are "evening out," over the course of the year so far.
"We have seen prices level out at high consistent rates," Kontos added.
Don Wallace, general manager of Manheim Toronto, echoed much of the same sentiment, noting that though prices continue to show some modest seasonal decline, the trends are mostly positive.
"With a softening demand at current price points, I believe the market hasn't fully absorbed the true market correction. That being said, the majority of categories are still positive. I expect this trend to continue for the balance of the year," Wallace explained.
Consumer Trends Impacting Wholesale Values
One segment, in particular, has seen unusually strong price retention at auction: the SUVs. In fact, this segment has been showing similar trends to the pickup trucks in the U.S. market — where trucks are seeing stronger-than-average prices, as well.
Kontos explained that Canadian consumer trends are contributing to the SUV's strong price retention.
"The spikes in SUV prices are indicative of a changing social mindset in Canada. Many shoppers are seeing the benefit of having a larger vehicle, and consequently, demand for SUVs is pushing rates up," said Kontos. "They are following Americans in that sense, leaning toward bigger units."
When asked whether this trend is having any impact on the smaller car segment prices, Kontos shares that it hasn't had much of an effect as used supply remains tight overall.
Potential Negative Effects of Long-Term Loans
So when can dealers expect to see prices ease in the lanes? Well, as most know, this question is tied directly to used supply.
Leasing dropped off during the economic turmoil of 2008 and 2009, tightening used supply dramatically, as lease penetration in Canada was very high, pre-recession.
Unfortunately, this trend isn't expected to flip-flop anytime soon. Though leasing has expanding slightly since 2009 lows, many Canadians have turned to long-term loans as the credit environment has loosened in recent years.
Kontos explains this trend doesn't bode well for the remarketing pipeline.
"Many people are stuck in long-term loans and won't even be available to enter the leasing and new-vehicle market for years to come," said Kontos. "Many of these buyers are upside down — or owe more on their vehicle than the car is worth — so these vehicles aren't coming in as trade-ins, either."
He also pointed out many of these same vehicle owners may have been lease customers before the Great Recession, meaning many lessors have left the market for the foreseeable future.
As for whether leasing will ever pick up to pre-recession rates, Kontos said, "Never say never, but looking at the current environment, it is unlikely to reach pre-recession highs anytime soon."
This trend and other factors are making it difficult for used supply to make any kind of significant comeback.
"We won't see used supply loosen much for the next two years," Kontos predicted.
Another trend to look at when considering future used supply is new-car retail sales, as many consumers, like Kontos said, have shifted to buying over leasing.
In July, new sales grew by 11.3 percent, according to a DesRosiers Automotive Report.
And with year-to-date sales up 4.15 percent in July, Wallace said, "We don't expect leasing levels to increase significantly.
"This will continue to constrain traditional off-lease volume, but that doesn't mean this isn't ample pre-owned vehicles in the market for trade," Wallace said.
Wallace said Manheim Toronto was seeing a wider selection of vehicles through dealer consignment as of late summer.
"Dealers are focusing more on turning their trades and pre-owned inventory on a timely basis which is providing a great source of vehicles in all makes, models, content and condition for our wholesale buyers," Wallace said.
And though leasing may be dropping off, more new sales means more trade-ins.
And growing new sales is always a good sign for used supply, and a welcome trend after the recession lows of 2009, when new-vehicle sales and leasing dropped off to just over 1.46 million vehicles sold.
Editor's Note: This Power story first appeared in Auto Remarketing Canada Digital Magazine's Power 150 issue. Check our the new issue for more on used-car trends and movement in the industry.