PowerBand continues active year with acquisition of US finance company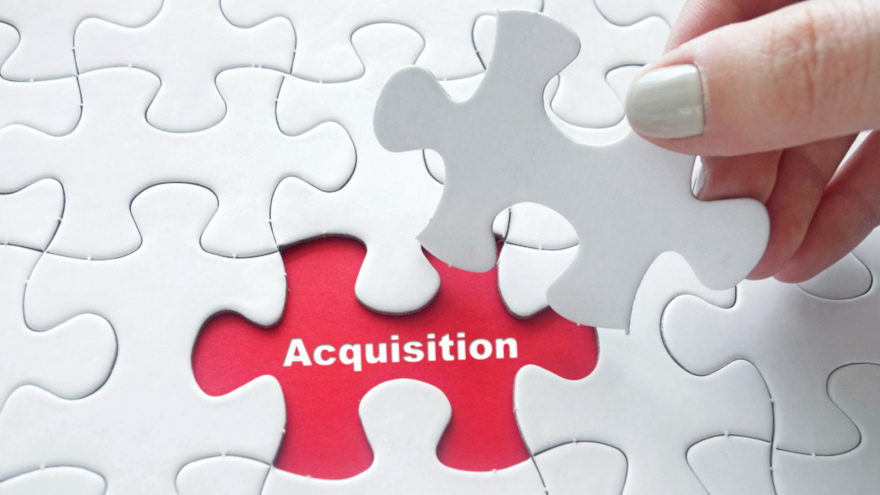 VANCOUVER, British Columbia -
A new board member, a new high-level executive, a new remarketing network in the U.S., and now the acquisition of a finance company that specializes in vehicle leasing.
Thus far, 2019 has been quite an active year for PowerBand Solutions.
Earlier this week, the online auction and remarketing platform announced the purchase agreement for an acquisition first mentioned by the company back in January. PowerBand's agreement states the company will acquire 60% of MUSA Holdings and its subsidiaries, including MUSA Auto Finance. According to a news release from the company, PowerBand is giving $300,000 in cash and 4.3 million shares of company stock.
PowerBand said the acquisition will transform it into an "industry leading" fintech company in the areas of vehicle acquisition, leasing, lending and auction services. PowerBand acknowledged the acquisition is subject to the approval of the TSX Venture Exchange.
"This is a transformative acquisition for PowerBand. By combining MUSA's industry-leading leasing platform with PowerBand's comprehensive used vehicle online remarketing auction platform, we have differentiated PowerBand in the automotive industry and will be able to offer dealers, commercial, rental and leasing companies and consumers a one-stop online platform to buy, sell, trade and finance vehicles," PowerBand chief executive officer Kelly Jennings said.
"We are excited to work with MUSA's management team to accelerate MUSA's ability to originate new leases in 2019 and beyond," Jennings continued. "We will work closely with MUSA and our partners to raise new capital and warehouse facilities. We have started conversations with automotive partners like RouteOne to accelerate MUSA and PowerBand's growth in the United States."
The acquisition announcement arrived after PowerBand announced back in April the launch of D2D Auto Auctions, a remarketing network in the U.S. The company also appointed Ivan Buzbuzian to its board of directors in July and hired Sam Rizek as vice president of business development earlier this summer.
PowerBand's plans for MUSA
Founded in 2016, Dallas-based MUSA leveraged its innovative technology platform designed to modernize the new and pre-owned vehicle leasing experience to be awarded a contract by Tesla Motors to become the electric vehicle automaker's national leasing partner in 2018.
During the testing phase with Tesla that was restricted to California, PowerBand recapped that MUSA developed technology that takes an application, calculates a lease, auto-decisions the application, provides an approval back to dealer partners, and prefills a lease contract accurately in less than eight seconds. PowerBand recapped that Tesla was so impressed with the ease of the platform that the company sent $50 million in Tesla leasing contracts to MUSA over a weekend and a total of $90 million during the test phase.
In order to accommodate the Tesla lease program, officials recounted that MUSA filled a 157.5 million financing facility to capacity in 2018 with an average FICO score of 739. MUSA's product demand with Tesla and dealer partners in 33 states prompted Robert McDonald, a former Goldman Sachs vice president to describe MUSA as "one of the fastest-growing auto finance companies ever."
MUSA subsequently sold the financing facility this past May in a private placement to Crestline Investors, according to the news release.
PowerBand explained its acquisition of MUSA brings together two companies with the vision to become a one-stop SaaS platform for the entire vehicle purchase lifecycle. Franchised dealers, independent dealers, and consumers will be able to:
— Use MUSA's real-time lease origination platform to lease new and used vehicles
— Acquire pre-owned vehicles for MUSA consumers through PowerBand's online auction platform
— Retain customers through new lease options using the PowerBand-RouteOne partnership
— Resell off-lease vehicles to D2D Automotive Auctions through the PowerBand auction platform. D2D is a joint venture partnership owned equally by PowerBand and Bryan Hunt in the U.S.
In addition to expanding its lease origination portfolio, PowerBand and MUSA have plans to pursue:
— Direct-to-consumer lending platform
— Online consumer-to-consumer marketplace geared to connect individual sellers with buyers who will use MUSA for lease financing
— Aggressive expansion toward nationwide operations by adding at least 15 states, bringing the MUSA's total number of states to 48.
"The executive team at MUSA is excited to join together with PowerBand, D2D Automotive Auctions and its other strategic partners," MUSA chief executive officer Jeff Morgan said.
"While we specialize in new and used auto lease finance, we are continuing to enhance our technology to achieve simplicity in an otherwise complicated process," Morgan continued. "We quickly achieved Elon Musk's vision of being able to complete a transaction on the dashboard of a Tesla at delivery, and we are really excited about a new technology currently under development that we hope to announce later this year."
Powerband launches D2D Auto Auctions in the US
As previously mentioned, PowerBand officially launched D2D Auto Auctions back in April.
D2D Auto Auctions is the realization of the previously announced partnership PowerBand and Bryan Hunt entered into in November of last year to establish an automotive online remarketing network in the United States. Since that time, PowerBand has been customizing its auction platform for the U.S market while Bryan Hunt and his team at 71B Auctions in Springdale, Ark., have been marketing the D2D remarketing solution to its vast base of existing dealers who currently buy and sell vehicles at their physical auction locations.
As of the launch time, PowerBand indicated more than 1,300 dealers had been registered on the D2D platform and this number was expected to increase as D2D's sales team targets additional dealerships and commercial customers, including leasing, rental and fleet companies, across the Southern United States.
D2D customers are able to access the online auction platform on their computers at www.D2DAA.com, or on their mobile devices by downloading the D2D App, that is available on either iOS or Android.
"In partnership with Bryan Hunt, we are excited to have launched D2D Auto Auctions' online platform," PowerBand president and chief operating officer Mike Moen said. "D2D's customers will be able to save considerable time and money buying and selling vehicles online versus the traditional physical auction method. D2D's customers will also have access to a greater supply and variety of used vehicles, including vehicles exported from Canada, than they would through physical auction channels.
"In the U.S. alone over 40 million used vehicles exchange hands each year, with over 10 million vehicles being bought and sold through auctions," Moen continued. "Online auctions are growing at a faster rate than physical auctions and we believe D2D has a large opportunity to capture considerable market share in a fast-growing market segment of the used vehicle industry, giving PowerBand a solid foothold in the U.S. automotive transaction marketplace."
New PowerBand board member
Soon after Canada Day, PowerBand appointed Ivan Buzbuzian to its board of directors.
The company highlighted Buzbuzian brings an extensive background in the areas of capital markets, project development, operations, and management. Originally, Buzbuzian was involved in the management and operations of his family business, a nonferrous jobbing foundry, which had more than 60 years of success in both the Canadian and U.S. markets. Buzbuzian has participated financially and actively in other business ventures both in the private and public sectors, expanding from manufacturing to service sectors and commerce, project financing, marketing, real estate, healthcare and natural resources.
Buzbuzian also possesses experience as a registered broker with the Ontario Securities Commission.
"We are very pleased that Ivan has accepted our offer to join the board of PowerBand," Moen said. "Ivan has a deep knowledge of the investment industry and a broad global network of automotive, software and investment industry executive contacts which will advance PowerBand's growth in the future. We are looking forward to working with Ivan to expand PowerBand's global reach."
New VP of business development
Furthermore, PowerBand tapped an executive who has held roles with Toyota Canada and DealerSocket to be its vice president of business development.
Sam Rizek joined PowerBand in June with more than 25 years of executive experience in the North American automotive industry.
After graduating from Ryerson University, Rizek worked for Toyota Canada in logistics and vehicle distribution and later as area sales manager in its Pacific Zone in B.C. He then spent three years as regional manager in the U.S. Pacific Northwest for HigherGear Group CRM software.
In 2009, Rizek was appointed national sales manager for DealerSocket. He subsequently assumed the role of national director of sales and business development for the CRM provider and grew the Canadian team to more than 20 employees and a 25% market share. Also, while at DealerSocket, Rizek worked at the top corporate level with some of the largest dealer groups in Canada and the United States, including leading dealer groups in California.
"We are very pleased to have someone of Sam's experience and level of success join the PowerBand team," Moen said. "Sam will be utilizing his vast network of industry contacts to expand the use of PowerBand's used vehicle remarketing platform among larger dealership groups, commercial, leasing and rental companies, with a particular focus on the U.S. market."
Rizek added, "I am looking very forward to introducing PowerBand's comprehensive used vehicle remarketing services to the thousands of dealers and corporate clients that I have dealt with over the years.
"I believe PowerBand is positioned to become an industry leader in the remarketing, export and vehicle financing sectors of the automotive industry," he went on to say.