PowerBand lands $20M private placement, announces proposed board leadership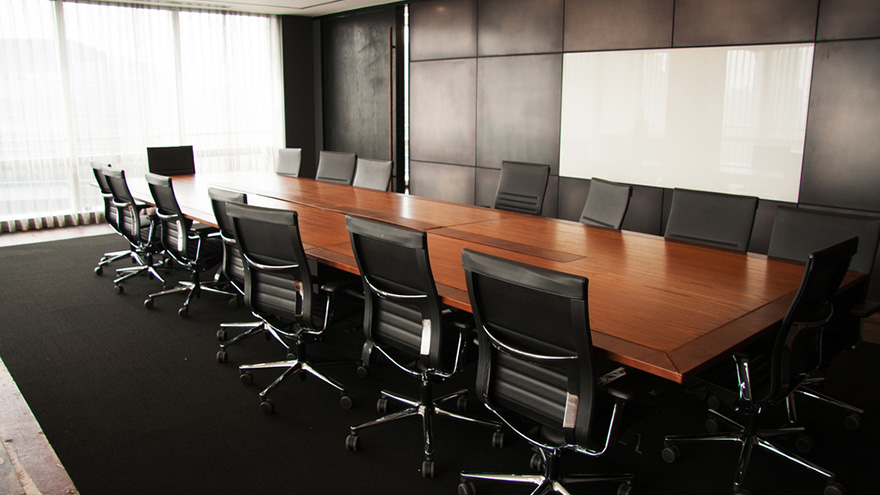 PowerBand Solutions, which is an Ontario-based trading and financing tech platform in the digital retail and fintech space, said this week it has secured a $20 million (USD) private placement through an entity controlled by J. Bryan Hunt Jr., and JPK Capital. The latter is an investment vehicle owned by Joe Poulin.
Once the private placement closes, Hunt will become chairman of the PowerBand board of directors and Poulin will become vice chairman.
Darrin Swenson is the incoming president and chief executive officer, as it was recently announced that Kelly Jennings was stepping aside from his post (more details from PowerBand here).
On its website, PowerBand describes itself as a "technology provider that is developing solutions for automotive and other industries that drive efficiency and transparency in the marketplace."
It launched a Drivrz solution suite in March that includes three vertically integrated solutions: DrivrzLane (an end-to-end omnichannel tool for online car sales from dealers), DrivrzXchange (a consumer-focused online used-car marketplace that includes participation from dealers) and DrivrzFinancial (an auto fintech platform focusing on used-vehicle and electric-vehicle leasing), the company said on its site.
"We are excited to announce the next phase of growth at PowerBand — attracting a generational automotive family like the Hunt Family and an experienced technology entrepreneur like Mr. Poulin reflect the quality and reach of the underlying technology we have at the company," Swenson said in a news release.
"Powerband has tremendous potential with this strengthened leadership team and sponsorship and is at a critical inflection point as it commercializes its disruptive automotive fintech solutions. Our vision for the company is a growing and sustainable business model that is self-funded with internally generated cash flow, with several financing strategies available to the company," he said.
"We look forward to providing a strategic plan by the end of the third quarter of 2022. We would like to thank Kelly Jennings for his vision and stewardship since the company's inception and for his confidence in the new management and board of directors to guide us all through the next phases of the company's growth trajectory."
In a release, PowerBand said the short-term private-placement dilution "is markedly offset by the accelerated growth trajectory and long-duration capital to fund future growth."
With this new leadership, the company plans to be a "preeminent player disrupting the automotive industry," with the long-term goal of reaching a "significant portion of the revenue stack, across all industry participants, in a capital-light model that offers consumers and dealers low cost and streamlined solutions."
The company said that Hunt and Poulin will be active in PowerBand's overall corporate strategy and operations.
Hunt is a board member of JB Hunt Transport Services Inc., and is the managing member of Best Buy Here Pay Here of Arkansas, which has dealerships in Arkansas, Missouri and Oklahoma. He also holds that leadership post with Progressive Car Finance subprime auto financing company as well as the 71B Auto Auction And 71 Mobile Auto Auction businesses in Arkansas and Kansas.
Poulin has been CEO and chairman of SOAR Technology Acquisition Corp. since February 2021 and is also the founder and chairman of JPK Capital Holdings (Barbados) Inc., his Barbados-based family office.
He founded Luxury Retreats International Holdings, Inc., and was its president and CEO, prior to its sale to Airbnb in February 2017. He then was vice president of Airbnb's global luxury business until 2019
"The automotive industry is consistently one of the leading total addressable markets in the U.S. and has been a generational opportunity for the Hunt Family," Hunt said. "With the company now well capitalized and supported by strategic partners, our mission is to be one of the leading automotive technology companies in the space. We have been working diligently on a new strategic vision and look forward to sharing it with all our stakeholders."
Poulin added: "The automotive industry is adapting to technological evolution, and we believe PowerBand offers a proprietary platform to monetize disintermediation, inside a capital-light, high-growth business model. I am specifically excited to join Bryan and Darrin to help lead this team to further the business and to offer it the technological experience and influence it needs to grow. Collectively, we see the potential to create an innovative fintech automotive marketplace."