Prices continue to drop in lanes; small pickup performance bucking market trends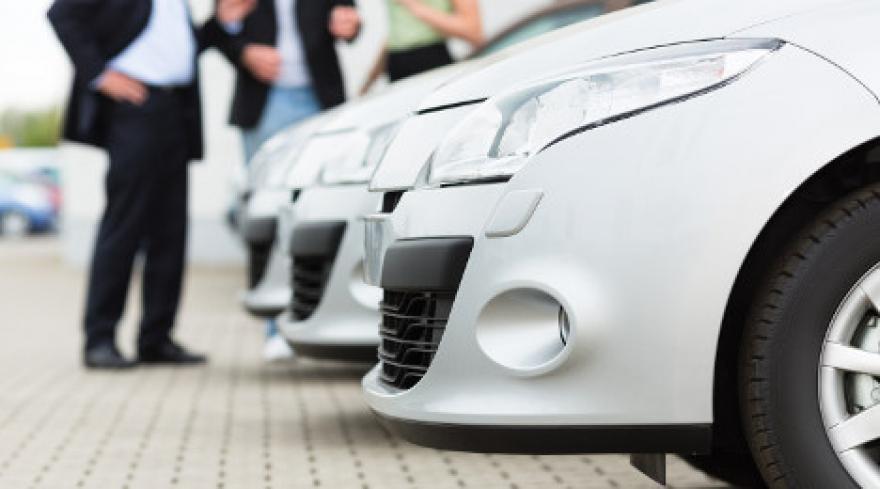 Vehicle prices continued to fall at auction, dropping by 0.16% last week, according to the latest weekly report from Canadian Black Book. This continues price drops that began early this year.
Cars saw prices fall by 0.06% at auction, while trucks and SUVs dropped by a quarter percent, CBB said.
A few more segments did see increases this past week than the one prior: four out of 22. Although the truck market is depreciating at a faster rate than cars, the small pickup segment continues to see high demand and prices rose by 1.30% last week — the highest for the week ending Sept. 9. Lagging quite a bit behind were the sub-compact cars (up 0.07%).
The biggest decline overall was seen in the full-size crossover SUV segment, dropping by 0.64%, followed by full-size luxury crossover/SUVs with a decline of 0.61%.
2 car segments rise in price
Highlighting the smaller segments, seven of the nine car segments showed a drop in pricing this past week, CBB said.
The biggest drops were the compact cars, down 0.16%, the full-size cars (down 0.14%), and the near luxury segment, with a decline of 0.10%. Two segments performed better: subcompact cars rose by 0.07%, and midsize cars jumped up by just 0.06%.
11 out of 13 truck segments drop
Eleven of the 13 truck segments showed price drops. Leading the pack for depreciation were full-size crossover/SUVs, declining above average by 0.64%, followed by full-size luxury crossover/SUV (down 0.61%) and midsize crossover/SUV (down 0.57%). Segments with an increase in value were the aforementioned small pickups and compact vans (up just 0.01%), according to the CBB report.
Across the market, supply remains low with high demand for clean used vehicles — on both sides of the border. Upstream channels continue to tap supply before it can get to auction. Conversion rates remain varied, with an average in the 35-55% range.
In the U.S. market, car and truck segments price movements are more balanced. Trucks and SUVS fell by 0.69%, while cars dropped by 0.89%, illustrating the differences between the two markets.
In other industry and economic news, the Bank of Canada held interest rates at 5% in its September meeting. Although already extremely high, Canadians are pleased rates will remain steady for at least a bit longer. It is expected that the federal government will raise interest rates one more time later this year.
The average used-retail price remains roughly $38,000.  That's according to Canadian Black Book's data tracking movement in the auto sector last week.
Overall, August vehicle sales rose by 18.3% in Canada over last year, as the momentum from increased new-car production has continued to aid the car market, CBB analysts said in the press release announcing last week's numbers.
This now marks 10 consecutive months of growth in sales volume compared to last year.