Prices in the auction lanes reflecting consistent weekly declines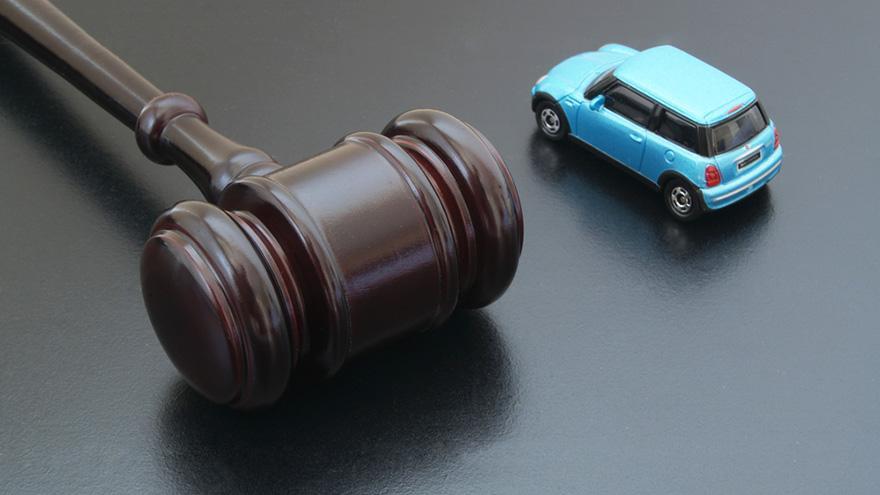 Similar to the week before, wholesale vehicle prices last week declined on average by 0.28%. That's according to Canadian Black Book, which tracks wholesale market changes week by week.
Truck and SUV segments saw a more significant dip of 0.44%, while the car segment prices fell by just 0.11%.
The compact luxury crossover/SUV was hit the hardest with a 0.73% drop, followed by its sister segment, the midsize luxury crossover/SUVs, with a drop of 0.63%.
There were only two segments that saw values rise: The sporty car segment saw an increase of 0.21%, while the mid-size car segment was up slightly by 0.09%.
Drilling further down into car segment price changes last week, with an overall decrease of 0.11%, seven of the nine car segment Canadian Black Book tracks showed a drop in prices. The segment with the biggest decline was the prestige luxury cars, dropping by 0.41%. The subcompact car (down 0.24%) and the compact car and premium sporty car (down 0.17%) segments followed with measurable price drops, as well.
The aforementioned sporty car and midsize car segments saw prices rise slightly but were alone in this respect last week.
Moving onto trucks, all 13 of the segments tracked saw price drops. With the average sitting at a decline of 0.44%, once again the compact luxury crossover/SUV and the midsize luxury crossover/SUV led these declines, according to CBB. Compact vans were also among the segments to see larger declines with prices falling by 0.60% last week. Midsize crossover SUVs, compact crossover/SUVs and full-size pickups all saw segments drop by 0.48% across the board, CBB data shows.
Taking a look at the big picture in the wholesale market, Canadian Black Book pointed out the overall decrease last week was larger than the historical average. And many segments saw a larger than $100 drop this past week. But supply still remains low, with demand for used cars soaring as new-vehicle MSRPs remain unusually high.
One of the challenges is upstream channels "continue to tap supply" even before it can move into the wholesale market, according to Canadian Black Book. Interestingly, even amid high demand, last week conversion rates online and in the lanes were varied. Some were as low as 16%, while other sellers were reporting numbers as high as 73%.
"Supply is still quite tight for used cars. The scenario still exists where consumers are buying out their leases," said Daniel Ross, senior automotive analyst at Canadian Black Book, in an interview with AR Canada last week. "They don't want to go into the market again trying to find a vehicle and being landed with such a higher payment than they used to. They're just going to keep the same vehicle; they're going to buy it out."
It's important to take a look at the retail market, as well, when analyzing wholesale trends. According to Canadian Black Book data, the average listing price for used retail vehicles was consistent week-over-week. The two-week average was at about $36,900 — still quite high — although used retail prices remain relatively stable this year after the post-pandemic historical spikes in rates seen in 2022.
"We don't see much gravitation to the new space, even with vehicle production and supply becoming more available. That's why we are seeing a little more of that price stability in the used market, because they're the less expensive vehicles out there," Ross said.
Canadian Black Book recently released wholesale data for the month of June, as well. CBB's used-vehicle retention index for June 2023 decreased 0.2% from May and declined 1.76% year-over-year to sit at 158.5 points.
There were three segments that stood out for their price drops on the index this past June. The prestige luxury car (1.91%), full-size luxury CUV/SUV (1.30%), and sub-compact luxury car (1.15%) were the three segments that declined most.
To explore longer-term trends in the Canadian automotive wholesale market, see the recent Auto Remarketing Canada story in which we chat with Daniel Ross, senior automotive analyst at Canadian Black Book.