Priestner Will Stay On to Oversee Expanding AutoCanada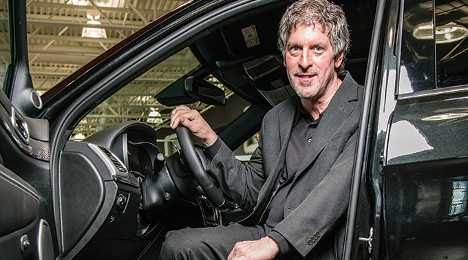 EDMONTON, Alberta -
AutoCanada announced Thursday it will be buying up more dealerships than expected over the next year — and the company will be expanding under the same leadership.
The dealership group provided an update on acquisition guidance as well as announcing Pat Priestner, chairman and chief executive officer, will be staying on with the company until May 31, 2019.
Commenting on this extension, Priestner said, "I am very pleased to extend my current employment agreement to 31 May 2019. I am privileged to have a very strong management team whose efforts give me great confidence in the future of this company, and with the deal pipeline remaining strong I look forward to continuing to lead the company as it looks to take advantage of these opportunities."
The company also shared it plans to complete an additional eight to 10 dealership acquisitions over the next 12 months.
Priestner said, "The deal pipeline continues to be strong, and for that reason management is confident that it shall be able to add eight to 10 dealerships over the coming 12 months. These acquisitions are in addition to the three dealership acquisitions we closed in March and April of this year and the purchase agreements for eight dealerships, including a group (of which Canbec BMW/Mont Royal MINI were included), which we announced on April 29, 2014."
This announcement comes on the heels of a successful Q1 for the dealer group.
As AutoCanada announced strong financial results for the first quarter in May, the company highlighted one area, in particular, that contributed to an overall dealership revenue increase of 28.2 percent: used-vehicle sales.
Q1 was an extremely strong quarter for pre-owned, as the company's used-vehicle revenues increased by 37.2 percent year-over-year.
Driving this revenue spike was a 30.8-percent increase in used sales and an increase in the average transaction price of $1,399 per used vehicle retailed, which translates to a 6.4-percent hike.