Progress, record months push Canadian CPO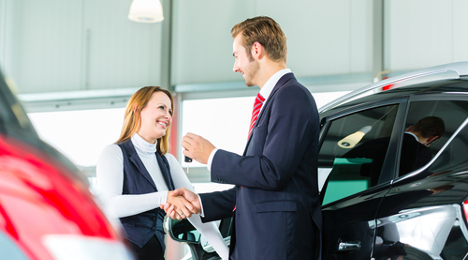 CARY, N.C. -
At least two brands notched best-ever certified pre-owned sales results in Canada last month, as the market continues to gain traction with several brands.
Subaru reached an all-time high with 249 CPO sales in May, pushing its year-to-date total to 862.
Meanwhile, Volkswagen posted a record 1,935 CPO sales (up 0.1 percent year-over-year). Year-to-date sales are at 6,827 units, down 6.7 percent from the same period of 2015.
Toyota sold 2,375 certified vehicles in May, up from 1,981 a year ago. Through five months, it has moved 9,596 CPO units, compared to 8,478 CPO sales in the year-ago period.
Moving to BMW, the BMW Pre-Owned division — which includes late-model pre-owned and CPO — had 1,774 sales in May, a 9-percent year-over-year increase.
Year-to-date sales have reached a record 8,089 units, a 19-percent increase over the same period of 2015.
"We continue to see strong growth in pre-owned sales as a result of our amplified BMW CPO awareness campaign, as well as the ability for our retailers to deliver an exceptional customer experience," said Robert Staffieri, national pre-owned manager at BMW Canada.
Audi sold 651 CPO vehicles in May. It was the second-best CPO month ever for the company — trailing the all-time record (May 2015) by only 0.9 percent.
Through five months, Audi has sold 2,662 CPO vehicles for a 6.4-percent gain.
The Mercedes-Benz Pre-Owned division sold 1,546 units in May. The company said 1,312 were CPO.
Through May, there have been 5,413 CPO sales — which the company called a "steady pace" — and certified has claimed 81.7 percent of pre-owned sales for Mercedes-Benz.