Q1 Auction Price Spike to Linger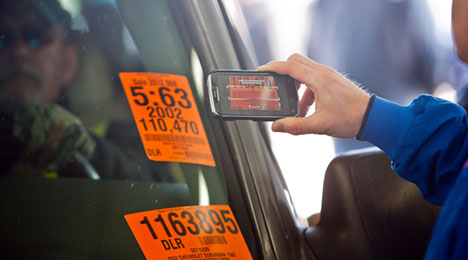 STAMFORD, Conn. -
Though relief from high prices at auction is almost visible on the horizon, according to industry predictions, dealers are still having to shell out for quality used vehicles in the lanes, at least for the short term.
According to RVI's Q1 report, in March, used-car prices at auction rose by 2.8 percent from February and a significant 9.5 percent from March of 2013.
After adjusting for MSRP, the jump was still high, with a 1.1 percent spike from February and a 3.8 percent year-over-year increase.
And dealers are in for a few more months of such increases, as RVI officials said, "Used-car prices are expected to increase for the near future."
When compared to March of 2013, sub-compacts, compacts and minivans saw the biggest price increases at auction during Q1.
Minivans led the pack with a year-over-year price increase of 17.3 percent.
Sub-compacts followed with an increase of 12.7 percent year-over-year, and compact prices rose by 10.3 percent.
These high numbers might be here to stay for quite a while, as RVI isn't predicting prices to drop until 2016.
"Beginning in 2016, used-car prices will decline through 2019, falling below current levels," the company said.
According to RVI, these price drops will be due largely to "increases in the supply of used vehicles and more competition among car manufacturers," both of which will serve to put downward pressure on used-vehicle prices.
Used-vehicle supply is expected to start increasing this year and continue rising through 2019.
According to RVI's Used Vehicle Stock Index, supply is currently up 1.2 percent from 2013 rates, and used supply will expand 2.9 percent in 2015 versus this year.