Q&A with Canadian Black Book's Brad Rome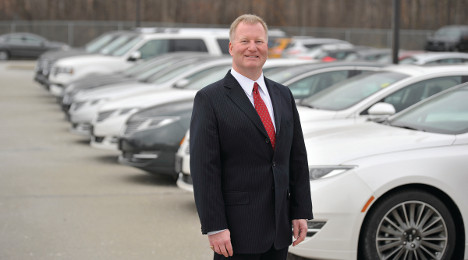 CARY, N.C. -
As part of Auto Remarketing Canada's annual Power 200 this fall, we reached out to some of the top executives in the Canadian used-car business for an inside look at their businesses and their insight into the remarketing industry.
Next up in this series is a Q&A from earlier this year with Brad Rome, president of Canadian Black Book.
Auto Remarketing Canada: How are used-car prices faring in Canada this year? What market trends are having the biggest impact?
Brad Rome: Canadian used-vehicle prices are very, very healthy. Really at record levels and continuing on the trend we have seen over the last six years, domestically. It's really a seller's market. That said, there are segment strengths of course. For example, cars are not fairing so well, as more and more consumer demand shifts to SUVs and crossovers. Not surprisingly, pick-up trucks are still king in Canada for prices.

ARC: To what degree has the bounce-back in leasing helped used-car supply in Canada?
BR: Off-lease vehicles are critical for the supply side of the business. In order to have that used car you first have to sell or lease a new car! As sales in new cars has continued to grow at a record pace and at the same time lease penetration is also flourishing (doubled in the past six years), supply is really starting to return in a meaningful way. Over the long term, this can, and likely will, have a downward effect on pricing. To date, we've not seen this have a big impact, yet it is expected to be a factor in the short term.

ARC: How has the US-Canadian exchange rate impacted the Canadian used-car market this year?
BR: The dollar is one of the economic factors Canadian Black Book watches very closely as we forecast the market. The dollar did hit bottom in January and since has climbed back marginally; however, it has not gone higher than it was the same time last year. The net effect is that exports are still happening and keeping Canadian prices high. We do expect that when the dollar does get significantly above the $0.80 level, that the export trader will really slow down. A higher exchange rate coupled with more U.S. off-lease supply, has the potential to really put the brakes on prices in the Canadian marketplace.

ARC: What are some ways that Canadian Black Book is helping dealers, auctions, consignors, etc. with used-car strategy?
BR: Canadian Black Book views our role as having two parts. First, being the trusted go-to Canadian data providers for any stakeholder who has a vested interest in where used car values and residual values are today, and where they will be in the future. Second, we make that information available in print, on-line, mobile and in custom data solutions — really in whatever format makes sense for our clients. In addition to the data, Canadian Black Book provides advice and consultation to our clients on a very regular basis. So, we see our role and providing the data, but also providing insights and support, in real-time, as it relates to the Canadian marketplace.