Q&A with Digital Air Strike's Alexi Venneri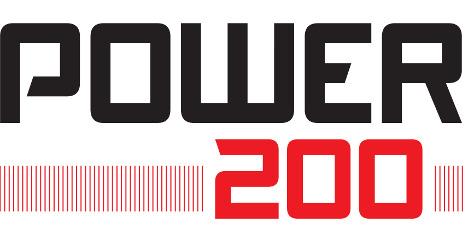 CARY, N.C. -
As part of Auto Remarketing Canada's annual Power 200 this fall, we reached out to some of the top executives in the Canadian used-car business for an inside look at their businesses and their insight into the remarketing industry.
Next up in this series is a September Q&A with Alexi Venneri, chief executive officer of Digital Air Strike.
Auto Remarketing Canada: What are some ways dealers in Canada are changing — or perhaps should change — their social media strategy?
Alexi Venneri: More people are spending more time on social sites. That means it's increasingly important for dealers to monitor and manage their social sites, posting regularly and responding to any comments and reviews. Facebook continues to be the most used site in Canada. Even though organic reach has dropped, dealers can create Facebook events, which don't get filtered, that highlight their sales/service specials and their community events.
The biggest change we are seeing is the use of and results from social advertising on Facebook. Consumers are engaging with ads and the cost is much lower than all other forms of advertising. We are seeing leads turn to car sales on a daily basis.
As more people read social posts and view reviews on the sites as "trusted," dealers need to have a plan in place to respond to all reviews, positive and negative. A business's online reputation is insurance for every dollar spent on advertising especially with Google beginning once again to showcase reviews from other sites in search results.
ARC: Digital Air Strike is based in the US, but does work in Canada, too. What are some of the differences and similarities you have noticed about the car business in the two countries?
AV: The biggest similarity is that our dealers are seeing results and selling cars through social media. While the volume of consumers that a dealership can reach in Canada is lower, that only means each lead that social media does generate is that much more valuable.
From a reputation management standpoint, the main difference is the type of review sites and activity levels. In the U.S. Cars.com, Edmunds.com and Yelp are popular review sites. While there is Yelp in Canada, the other sites are not and we are seeing the main growth of reviews in Canada on Facebook and Google +.
However, the strategy is the same: monitor for comments/reviews, respond to positive and negative comments/reviews and take any dispute offline immediately.
We've noticed with our dealers in Canada that they do a great job building loyalty with customers returning three or four times to purchase a vehicle from the same dealer. Of course any dealership that delivers a great experience can create raving fans.
A great way to encourage return visits is by surveying that day's customers nightly. Besides letting them know you appreciate their business, you will usually be alerted to problems before they turn into major issues. For the positive comments, have a plan to let your customers share that feedback on public review sites. Most businesses have more happy customers but angry ones are more vocal so having an automated survey program to give all customers a voice and an easy way to gather testimonials is crucial.
ARC: What are some social media features/options that dealers have at their disposal that they might not know about?
AV: Facebook events can be used to "advertise" your sales/service specials and community events to all of your followers and YouTube and Instagram are great places to get more people to see the commercials you produced for television. If dealers haven't tried social advertising they should. They don't need to spend more on overall marketing, just take a small portion from your PPC or display budget and use it on social ads — we've had the most success with Facebook. The targeting is impressive and the cost per click is much lower than Google PPC.
ARC: How can dealers strike a balance between social media advertising and social media engagement?
AV: Social media advertising IS engagement. That's the great thing about advertising on social media. The targeting is so precise that your ads appear only in the feeds of people who are interested in or likely to be interested in your dealership.
Social Ads also create new opportunities for likers and followers to leave comments including questions about what you're advertising. Dealers need to rethink what a lead is — it could be as simple as a comment on a post or ad, so have a plan in place to check for comments often. But dealers need to know how to respond and effectively target in order to see real engagement, leads and more sales. Working with a partner that specializes in this will yield great results.