Q&A with new Fiat Chrysler remarketing manager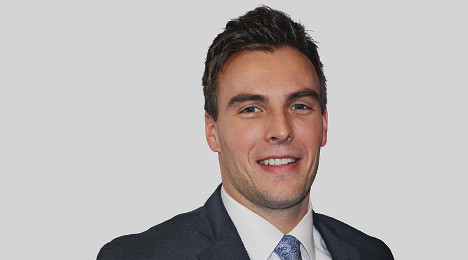 CARY, N.C. -
Fiat Chrysler Automobiles has a new remarketing in Canada: John Tamminga, who has been with the company for nearly nine years.
Earlier this month, Auto Remarketing Canada connected with Tamminga via email to chat about the new role and the Canadian remarketing industry at large.
Below is our Q&A.
Auto Remarketing Canada: Tell me a bit about your background in automotive, how you came to Chrysler, got into remarketing, etc.
John Tamminga: I grew up in the automotive industry, starting as a teenager at a dealership in Mississauga. I worked there for about 10 years with the majority of this time spent in the service department. I was a service advisor at the dealer when the opportunity to work at Chrysler Corporate presented itself; and I have worked there ever since.
I am working on nine years with FCA and have held both new-vehicle sales and fixed operations roles in the Eastern Business Center in district and area manager roles.
My relationship with the dealers, strategic mindset and strong work ethic is what contributed to me being hired into this role. My extensive knowledge of the dealer network and the inner workings of a dealership are so important to where we want to see remarketing at FCA go.
ARC: What are your goals for the news position?
JT: It is important that before I make my personal stamp on the position, my priority must be to build on the relationships and processes that have already proved successful at FCA. FCA has a strong presence in the remarketing world and there are many exciting projects on the go that continue to grow each year.
One of the primary goals right off the start would be to bolster the FCA dealer network's buying power. There are immediate improvements and efficiencies to be gained using my vast knowledge of our dealer network.
FCA wants to push ahead of the natural progression of OE remarketing and stay ahead of the curve. This means that beyond the usual sales and residual targets; my preference to think outside the box and find ways to push the market with game changing ideas will be a perfect fit.
Technology and digital advancements are providing some amazing opportunities to push remarketing into an entirely new era and I am excited to be a part of the challenge to stay ahead of it with FCA.
ARC: From a remarketing standpoint, what are some of the top challenges that automakers and captives are facing in Canada this year?
JT: If I can quote an article from my favorite remarketing media source http://www.autoremarketing.com:
"There were a record 4.3 million vehicles leased last year, according to an Edmunds report, which said 31 percent of new-vehicle sales in 2016 were leases. Lease volume has climbed 91 percent over the past five years, and lease penetration — like lease volume — has been on the rise since 2009".
As leasing in the U.S. continues to grow, we will start to see the export advantage of our lower Canadian dollar lose some of its potency as the auctions fill up with lease returns. It will become that much more important for FCA to take action and conquest stagnant buyers here in our own market and help push the Canadian used-car market to higher potentials and efficiencies.
ARC: In what ways is online/digital impacting the remarketing operations of automakers/captives?
JT: Online/digital has become the number one focus of the dealers as well as the automakers. We can see a clear shift towards online buying and we know from the data provided to us at several different auctions that a large majority of our buyers are buying online as opposed to physically being in the auction lanes. It is no longer an option to NOT be tech savvy when approaching any business let alone the rapidly changing remarketing landscape.
This healthy "disruption" of the remarketing landscape is going to present some amazing opportunities to push the envelope and be creative.
Dealers have gotten used to doing their purchasing online, however we are also seeing a shift in the end customer buying habits. As general consumers are becoming more and more comfortable in purchasing large ticket items online accompanied by a few detailed high resolution photos; we are seeing this same trend in our industry. Digital showrooms have thus become paramount in their impact on a dealer's business.
In remarketing, we are just scratching the surface of what can be done in the digital world, in and out of the dealer's physical showroom, to capture the attention of consumers and help our dealers tap into this market.
This is forcing our hand to stay ahead of the curve and, as a part of our strategy moving forward, push our dealer body into selling from these digital outlets rather than just buying from them.
Although it remains fully functional and accessible, we are currently updating our website (http://www.fcacanada.ca/fleet/en/remarketing) to reflect some of these initiatives moving forward.