Q&A with TRADER Corp.'s Roger Dunbar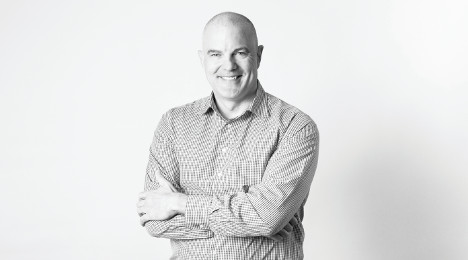 CARY, N.C. -
As part of Auto Remarketing Canada's annual Power 200, we reached out to some of the top executives in the Canadian used-car business for an inside look at their businesses and their insight into the remarketing industry.
In the first Q&A in this series, we feature Roger Dunbar, vice president of marketing at TRADER Corp.
Auto Remarketing Canada: What area of the car-shopping process has changed the most, from an online perspective, in recent years?
Roger Dunbar: Consumers now have the ability to compare makes, models, pricing and dealers at all stages of their car-buying journey. The process to research all the info they need to make an informed buying decision is much more efficient and easier than ever before. And significantly more vehicles are being compared than we have seen previously, and in less time.
With endless resources available online — on marketplaces like autoTRADER.ca — most of the car-buying journey takes place before a consumer even thinks about visiting a dealership.
This means dealers have to work harder to stand out, particularly to avoid being compared to a competitor simply on price. Dealers should strive to provide more information, not less, which is often the natural reaction a dealer might have in this ultra-competitive market. They should present better and more photos, and better and more detailed vehicle descriptions. They should be transparent in sharing anything that will help consumers trust them and think of them first.

ARC: What are some of the factors that might influence a shopper's path on their purchasing journey?
RD: There are certain things that a dealer can control and others they cannot.
A dealer cannot control if a consumer wants a BMW … until his/her neighbour pulls into their driveway with a brand new Audi and they change their mind.
A dealer can control how and where they choose to advertise the vehicle. They can control how many impressions they create. And with each impression, how effective that advertising will be based on the quality of the photos, the description, the price of the vehicle, and how they market their dealership online. They can better understand and control how they can stand out against their competitors at each stage of the car-buying journey — almost all of which happens online — and the experience they create when a car shopper is ready to visit their lot.
Marketing is a game of probabilities. It's more a science today than ever before. The more things you do right, the more you will sell. Period.

ARC: What areas of the car-shopping process have the most room for innovation?
RD: There are a few areas with room for innovation. First, moving the transaction — or parts of it — more online. The opportunity to improve on the way things are done today, and to sell much more — much faster — definitely exists.
Secondly, we are just starting to scratch the surface in terms of creating a more immersive, engaging experience online when marketing the vehicle itself. We are looking at ways to make the vehicles come to life online, and move consumers from passive viewing to active engagement. The evolution of 3D imagery and virtual reality will be very interesting to follow over the next decade or so.

ARC: What are some of the big projects right now at TRADER Corp. that you're particularly excited about?
RD: There are a few interesting projects to call out.
We have formed an exclusive new partnership arrangement that will enhance the car buying experience for consumers — and bring dealer vehicle listings to life on autoTRADER.ca — through the use of 360-degree photo view technology. We recently introduced our cuttingedge Capture360° solution to the Canadian automotive marketplace.
We are working with our partner, Dealer.com, to bring Digital Retailing to dealers in scale.
We are also working with our partner, Coherent Path, to introduce an important and fundamental shift in the world of automotive advertising. Leveraging our "big data" highground, we can now identify where individual consumers are — and where they are headed — in their buying journey, and can enable manufacturers and dealers to reach these shoppers at the right place, at the right time, and with the right message on autoTRADER.ca as well as elsewhere on the internet.
This is not a comprehensive list but these are some of the big projects we are particularly excited about at the moment.