Regulators shed light on consumer education, all-in pricing advertising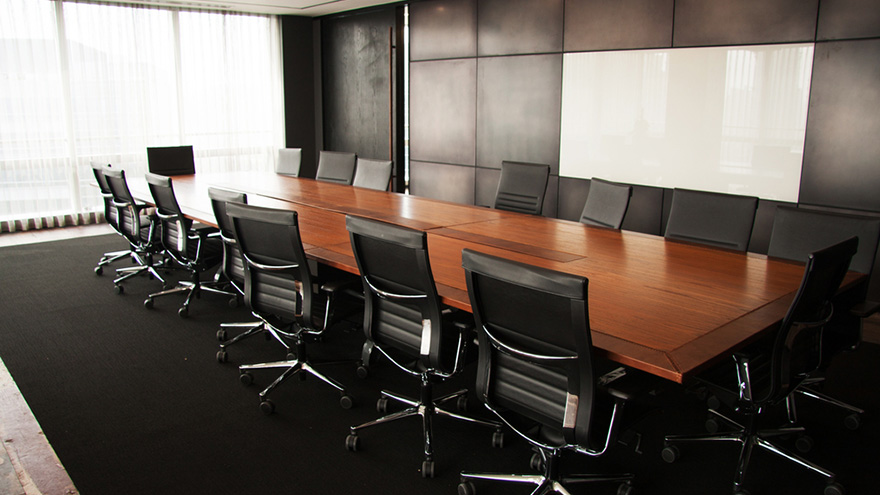 TORONTO and EDMONTON -
To get a pulse on the 2017 regulatory environment, Auto Remarketing Canada reached out to leaders at the Ontario Motor Vehicle Authority (OMVIC) and the Alberta Motor Vehicle Industry Council (AMVIC).
When asked what was top of mind for the regulatory bodies in 2016, Brian Osler, director of legal services for OMVIC, said what is particularly striking is the pace of change in the industry.
"Keeping stride with emerging business models is important for all stakeholders," he said.
One of the ways OMVIC is navigating this quickly-changing landscape is through the hire of its new chief executive officer John Carmichael, who was a Member of Parliament and also headed up a successful family-based dealership.
"He has a solid understanding of how new business models can impact upon regulatory concerns. He's a good guy to have around with navigation of these issues top of mind for us," Osler shared.
Doug Lagore, interim CEO for AMVIC, said "multifaceted stakeholder engagement" has been at the top of the to-do list this year for his agency.
"We have initiated stakeholder engagement sessions focused on advertising regulations. This is also a great forum for hearing directly from dealers, licensed salespersons and marketing and advertising people regarding challenges or concerns they may face in meeting the regulations," he explained.
Consumer engagement is also critical, so AMVIC has been participating at trade shows and making connections with municipal decision makers at local government conferences, as well as employing consumer-focused bulletins and social media accounts to get their message out.
Tackling All-In Price Advertising
OMVIC continues to battle for all-in price advertising compliance. In Ontario, it is illegal for dealers to add on costs to a vehicle price later in the purchase process that are not initially advertised and disclosed to consumers. The regulatory body has recently expanded its consumer awareness campaign to inform car buyers of their right to all-in price advertising. Osler shared that compliance is still an issue.
"We are utilizing TV, radio, out of home (billboards/transit), online and social media to deliver the message," Osler said.
Consumer awareness of all-in price advertising rose from 27 percent to 33 percent last year during an OMVIC campaign to address the issue. This number came in at just 19.7 percent in 2014, and OMVIC's target for 2017 is to further increase that awareness to 38 percent.
Unfortunately, non-compliance remains a significant concern.
The most recent discipline decision involving all-in pricing was issued on July 24 of this year.
In that case, the dealer advertised a selling price for three vehicles. When the dealer sold the vehicles, they added additional charges. The dealer refunded the additional charges to the purchasers and arranged for all staff to attend the OMVIC advertising seminar. The dealer was also fined $4,500.
Osler said recent mystery shops of new-car dealers in Ottawa found 15 out of 20 dealers tried to charge fees in excess of their advertised prices, while current mystery shopping being conducted in the Greater Toronto area shows preliminary findings of 45 percent non-compliance.
"This must change. It is unfair when dealers cheat the system. It is important to have a level playing field for dealers who follow the law," Osler said.
Consumer education protection as a priority
Last year, AMVIC updated its laws regarding consumer education protection requirements. Now, any salesperson out of the business for over three years has to successfully retake the salesperson Fair Trading course to get their license.
"As Alberta's automotive regulator, our role is to provide consumer protection and promote both consumer and industry education," Lagore said.
AMVIC also engaged with consumers at the 37th annual Edmonton RV Expo & Sale in February, and chatted with municipal leaders at the 2017 Alberta Associate of Municipal Districts and Counties trade show in the spring regarding the topic of consumer education protection.
AMVIC also issues consumer and industry bulletins throughout each month and makes "connecting with all of the stakeholders — consumers, industry and government — a priority in its role as an automotive regulator," according to Lagore.
AMVIC responds to 2016 report recommendations
In other news from AMVIC, the agency has recently hired for the positions of registrar, human resources manager and legal counsel, directly acting on recommendations outlined in the "2016 Report on Governance and Operations" commissioned by Service Alberta. It has also recently increased the number of Peace Officers that investigate files across Alberta from 13 to 16 officers.
Brenda Chomey has joined AMVIC in the newly created position of registrar.
"Ms. Chomey has extensive qualifications and experience pertaining to the role, including conducting hearings, hearing evidence, making decisions and writing the supporting decision papers," Lagore said.
Deb McKay has joined AMVIC in the newly created human resources manager role. McCay has more than 20 years of experience in human resources in varied environments.
Jacqueline Kibsey, who has previous experience as in-house legal counsel and extensive training in civil litigation, has been recently named as AMVIC's in-house counsel.
Kibsey will be concentrating on providing legal and strategic advice to AMVIC to ensure consistent interpretation and application of legislation, regulation and policies. Additional areas of focus will be on legislative and policy review and reform, alternate dispute resolution and continuation of building and maintaining strong, positive relationships with AMVIC's stakeholders.
As for additional ways AMVIC is following the report's recommendations, Lagore said, "We have just concluded our most recent ad campaign, which included ads on Global news traffic reports in Edmonton and Calgary, as well as online ads.
"We emphasized turning to AMVIC as a resource throughout the vehicle purchasing process, and we are planning a fall 2017 campaign," he added.
AMVIC is also currently planning four more stakeholder engagement sessions, where it will provide information on automotive advertising requirements, and engage with members to listen to their concerns in meeting the regulatory requirements.
It is also actively increasing communication efforts to the public and the industry to create awareness and understanding of its role, especially in smaller Alberta markets.
Keeping dealers engaged and up-to-date
For any regulatory body these days, keeping their constituents up-to-date on compliance and new campaigns and focuses is increasingly important.
OMVIC uses social media, bulletins, dealer standard newsletters, seminars and webinars to keep its dealers up to date and engaged.
"We are currently developing a plan to introduce educational materials via video and infographics," Osler added.
At AMVIC, Lagore shared even if laws and regulations have not changed recently, it's important to continue to work hard to ensure new businesses and new salespeople are aware of the legislation that applies to them.
"This includes the Fair Trading Act, the Automotive Business Regulation, the Cost of Credit Disclosure Regulation, the Internet Sales Contract Regulation, the Vehicle Inspection Regulation (of the Traffic Safety Act), as well as the sections of the Criminal Code relating to forgery, fraud and false pretenses," Lagore concluded.
AMVIC engages with industry engagement in several ways, from its quarterly periodical, IMPACT, to industry bulletins and its Stakeholder Engagement Sessions.