Relaunched Land Rover CPO Program Gaining Steam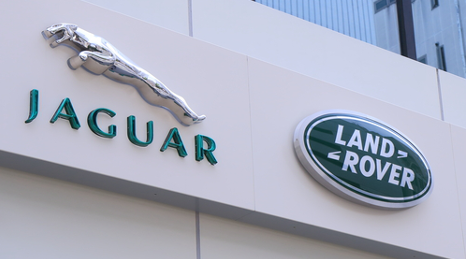 TORONTO -
One year ago, Jaguar Land Rover Canada relaunched its Land Rover Approved Certified Pre-Owned brand.
In April 2014, this program joined the Jaguar Approved CPO business that Farouk Giga, national manager of certified pre-owned at Jaguar Land Rover Canada, said "has been a mainstay in the premium pre-owned marketplace."
This past March, the Land Rover CPO program delivered 110 certified vehicles, while Jaguar sold 33 certified units.
For the relaunched Land Rover program, the March results were a record, breaking the previous high of 93 certified vehicles sold in September 2014. The brand started the year off with 67 CPO sales in January, followed by 85 in February.
With just this month's results left to report to round out the program's first year, the automaker has sold 814 Land Rover CPO vehicles so far.
March for Jaguar CPO was also a good month, with the highest sales seen since April of last year.
Jaguar Approved CPO has "held its own" with 240 CPO sales (from April 1, 2014), said Giga, "giving customers a real unique and exclusive option in the Pre-Owned marketplace that is typically saturated with some other premium brands."
Growing Interest in Land Rover CPO
When asked what factors are driving Land Rover CPO success right of the bat, Giga noted there are a number of players in the mix.
First off, manufacturer-backed CPO programs offer a peace-of-mind that can be attractive to shoppers, especially luxury buyers.
"Knowing that your warranty is backed by the manufacturer and not a third party is important to customers. Manufacturers have a vested interest to ensure customer satisfaction because it's more than just a profit/loss equation for us," said Giga. "We want brand ambassadors in our products and we do that by ensuring customer expectations are met every step of the way."
Giga explained that especially with vehicles becoming more and more complex, having access to technicians trained in particular brands is becoming increasingly important to customers, as well.
"Knowing that manufacturer trained technicians have thoroughly inspected/reconditioned the vehicle using the right equipment and tools ensures that the vehicle is returned to factory specifications. Let's face it, vehicles are becoming increasingly complex," said Giga. "We provide specialized training to our technicians to ensure they know how to deal with any issues that may arise during the refurbishment process and during the ownership period of the vehicle."
Also, for many luxury CPO buyers, value retention might be top-of-mind for such a large purchase.
For Jaguar Land Rover, the CPO warranty stays with vehicle and any warranty work has Jaguar Land Rover Retailer maintenance records to go along with it — "these things add value to the next owner and increase the desirability of the vehicle," Giga said.
And the SUV market is often strong in Canada, which certainly plays a role.
"Obviously, the SUV market continues to grow which positions Land Rover very well within Canada as does Land Rover's reputation for conquering all weather situations. It's no secret that we have been known to get a few flurries in Canada," Giga said.
Giga also explained among luxury buyers, there is an "appetite" for unique models that speak to distinction and individuality — and Land Rover has tuned in to this trend.
"It's why our top of the line Range Rover is appropriately named 'Autobiography' and why luxury vehicle brands have sub brands that promote the ability to customize their purchase even further — luxury is about having that which isn't mainstream," Giga said.
Giga asserts Jaguar and Land Rover clients "are unique in that they want something different; they choose to avoid the norm.
"For example, within the desired segment, you may have a buyer who is purchasing a niche brand, be it a Jaguar or a Land Rover. Now take it a step further. The same buyer may look for their desired model in a particular exterior color which in itself may have only been available for that particular model year," said Giga.
"Then they may want that exterior color matched with a particular interior color. With a particular alloy wheel … and a particular equipment package and so on and so on," Giga added. "By the time you drill right down to that VIN, you may be in fact looking at a vehicle that is one of one made for Canada," he continued. "That's the beauty of niche."
And on top of what Giga calls "great product design" for the Land Rover lineup, retailer enthusiasm certainly plays a role in CPO success, as well.
"Last but not least, our retailers really love the Land Rover product. They speak with such reverence about previous models, special colors/trims and their own experiences going off-road in the product," said Giga. "You can't help pass that enthusiasm along to your clientele when they're in the showroom."
CPO Rides that Stand Out
Giga also pointed out a few vehicles for both brands that should become especially popular in the CPO market going forward.
For Jaguar, the CPO manager expects to see an increase in popular vehicles like the Jaguar XF and Jaguar XJ All-Wheel Drive variants.
Giga noted these vehicles are entering the vehicle supply stream in slightly higher numbers this year.
"These are vehicles built with high quality materials and timeless design — add a great certified pre-owned program in the mix, and customers will continue to the beneficiaries of a real great value equation," Giga said.
For Land Rover fans, Giga said the iconic Range Rover Sport leads a cult following that shows no signs of letting up.
"Demand continues to be strong for what is a perfect certified pre-owned vehicle for our Canadian climate and clientele. It pairs all terrain/all-weather capability along with class and sophistication that can fit right in wherever it goes — on the trails or on the red carpet," Giga said.
The Range Rover Evoque "continues to turn heads", as well, Giga pointed out. Giga said the various trims packages for the unit as well as its fuel-efficiency and all-weather capability makes it an attractive option for CPO buyers.
The Jaguar Land Rover CPO Customer
For the majority of luxury brands, certified sales offer an entry-way into the brand for those shoppers that might not be able or willing to shell out for a brand new vehicle.
But with Jaguar and Land Rover, some of these CPO vehicles' pricetage still go over the $100,000 mark, so Giga said it's not always a question of affordability.
"It's really more about the value equation that motivates a pre-owned buyer. hey get a vehicle that has depreciated from new, a warranty that protects, a finance rate that makes for an attractive payment and some other benefits that round out the package," said Giga. "That's a tough package to beat, especially when it's attached to a beautiful vehicle."
And as for whether the CPO programs drive loyalty to the brands, Giga said the certified programs to increase the "opportunity of loyalization."
"CPO vehicles increase the product offering, some that may strike a chord with a potential returning customer. You may also have the chance to build a better relationship with the customer if they decide to service their vehicle at your location," he said. "But you still have to do the right things to earn customer loyalty and it's bigger than just one program. It takes a concerted effort of exceptional customer service, great products, competitive offers and much more to drive loyalty."