'Remarketing's Under 40' honorees for 2020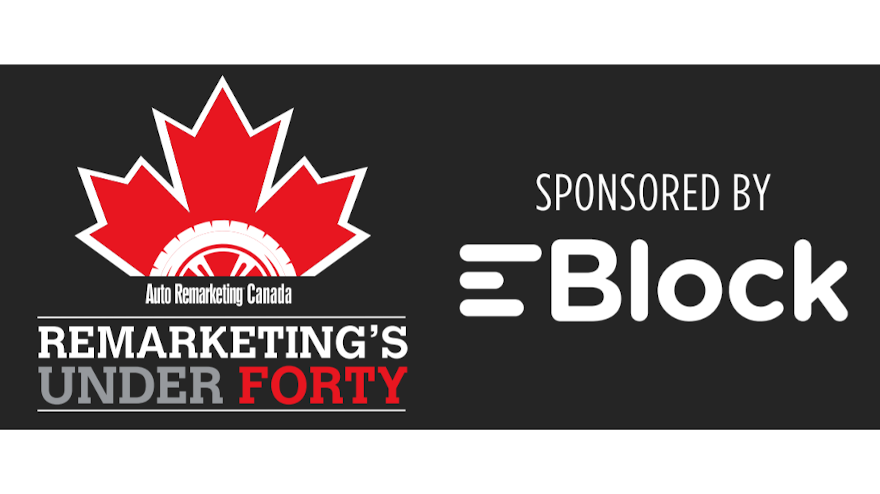 CARY, N.C. -
The Canadian auto industry, be it retail, remarketing or finance, is full of young men and women who have achieved massive success at an early age.
And for the sixth consecutive year, Auto Remarketing Canada is excited to honor many of those individuals in "Remarketing's Under 40," which is presented by EBlock.
The full list of honorees can be found below. We also spotlight these great leaders in the September/October issue of Auto Remarketing Canada, where they share the proudest moments of their respective careers.
We will also recognize these honorees during the all-digital Auto Remarketing Canada Conference, which resumes Monday.
2020 "Remarketing's Under 40" honorees
Jessa Avila, Oakville VW
Matthew Benner, GM Financial
Sean Coulson, Motoinsight
Shawn Dass, LendCare Capital
Ray Gill, SpinCar
Jason Groulx, Autocorp Technoloiges/Car Loans Canada
Shawn Hagen, Volkswagen Waterloo
Ryan Hale, Owen Sound Volkswagen
Samantha Horton, Carfinco Inc.
Deleepan Jeyamohan, Honda Canada
Nav Kanda, EBlock
Danielle Kangalee, Ontario Motor Vehicle Industry Council
Kate Kovaleva, EDealer/EBlock
Marc Latini, Carpages.ca
Ian MacDonald, TRADER Corp.
Joshua MacGrath, Pye Auto
Milen Manov, KAR Global
Kyle Mutch, ADESA Auctions Saskatoon
Susie Neilson, autoTRADER.ca / TRADER Corporation
Chelsea O'Donoghue, Cox Automotive Canada
John Paterson, Shift Marketing
Eric Peinhaupt, ARI
Ozair Quraishi, Vos Motors
Kevin Rae, NextGear Capital
Audrey Rorsvort, Nissan Canada
Trish Rowsell, Prestige Auto Group
Sunil Sharma, Option B Solutions
Stefan Shetty, Equifax Canada
Eduard Tsaturyan, Honda Canada Inc.
Travis Van Spronsen, Foundation Auto Drayton Valley
Dmitry Vodiansky, EBlock/EDealer
For more with our "Under 40" honorees, check out our honoree page here.