Report: 31% of Calgary Used Vehicles Have Accident History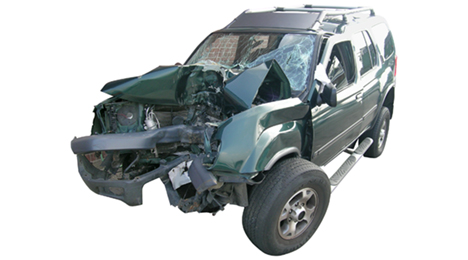 LONDON, Ontario -
CarProof released data Wednesday that may prove interesting to both consumers and dealers alike.
When taking in trade-ins, Calgary dealers might want to take note of the following: According to CarProof data, almost one in three used vehicles have been in an accident or have some type of damage history.
And in the whole province of Alberta, that number only drops to 29 percent.
"We know that when shoppers are looking for a used car, they want to see all the information available on that car before they commit to buying," says Ed Woiteshek, president and chief executive officer at CarProof. "That's why CarProof collects data from sources across Canada and the U.S. and compiles it into one easy-to-read report. We want shoppers to feel confident that they know exactly what's happened to the vehicle in the past so they can make a purchase decision with full peace of mind."
"If the CarProof report does show damage history, that doesn't necessarily mean the car isn't the right fit for you," says Woiteshek. "This information can provide insight into the current safety of the vehicle and with the help of a mechanic, can confirm whether or not any prior damage was properly fixed."
Of course, buying from a licensed dealers can help shoppers avoid nondisclosure of vehicle history and previous accidents.
This news comes after another data assertion CarProof released in 2014. On top of the recent accident statistic, last year the company revealed that more than one-third of the used vehicles in Canada have a lien, or security for debt owing.
The company shared, interestingly, this is a fact that most Canadians are "largely unaware of."