Report: Auto Industry Profit Margins Spike; Canada Pulls in Record Monthly New-Car Sales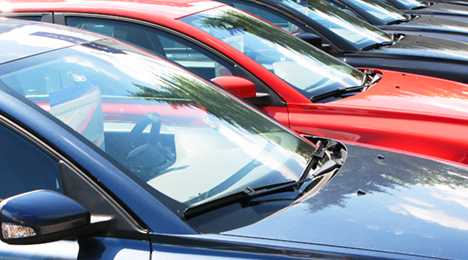 TORONTO -
The results of Scotiabank's Global Auto Report that were released today show auto industry profit margins have spiked to 10-year highs, reaching above pre-recession levels, with the highest profitability showing up in North America.
The report indicates that the five largest manufacturers are achieving net income levels of more than $50 billion.
Commenting on the news, Scotiabank senior economist and auto industry specialist Carlos Gomes said, "Profitability for the five largest auto manufacturers remains healthy, with gross margins at 10-year highs and net income consistently exceeding $50 billion per year since 2011.
"Profitability is highest in North America, but is improving in every region, including Western Europe, the only jurisdiction where the industry remains unprofitable."
The report also included a few Canada-specific statistics that bode well for the industry.
According to the report, November sales set a fifth consecutive monthly record for new-car sales, as car and light truck purchases rose 6.5 percent year-over-year.
This kept volume above an annualized 1.8 million units for the second consecutive month, and well above the January-September average of 1.74 million, Scotiabank reported.
And which manufacturers are dominating sales in Canada?
The Japanese brands lead by a large margin, taking 44.4 percent of total November sales.
The Big 3 came in a far second with 22.7 percent of the market share pie.
The remaining percentage was broken up amongst the following: Hyundai (11.3 percent), Volkswagen (6.8 percent), Kia (6.2 percent), BMW (3.3 percent), Mercedes-Benz (3.4 percent) and what Scotiabank reported as other (1.9 percent).
And though not surprising with Canadian's tendency towards trucks and larger units, light trucks are leading automotive sales this year.
From January through September, 980,000 light trucks were sold in Canada. This is compared to 755,000 cars sold during the same period.
And the sales outlook this year is shaping up to be far above 2012 rates. In 2012, 1.68 million new cars were sold in Canada. The annual forecast for 2013 is coming in at 1.75 million, according to Scotiabank.
The new-car market is seeing record numbers in Canada, but the country has been plagued by a shortage of quality used cars since leasing fell off during the recession.
As such, used prices have been rising consistently, pushing the price of new and used cars even closer — causing many consumers to turn to the new market.
Scotiabank provided the following charts, using Canadian Black Book data, to illustrate new and used-car prices indicators: