Report: Canadian Used-Car Prices Have Reached 'Peak'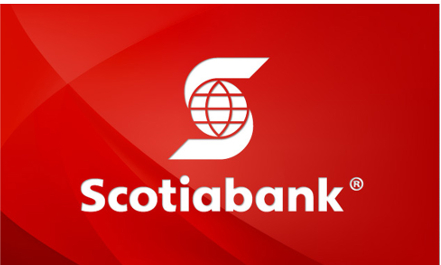 TORONTO -
Scotiabank revealed some good news for dealers and those buying in the lanes this Halloween morning.
According to Scotiabank's Global Auto Report, used-car prices appear to have "peaked" in Canada and have started falling, in part due to rising supply of off-lease vehicles.
Though the U.S. is in the lead for used-car price softening across North America, Canada has started to follow suit after years of solid increases.
"This comes on the heels of the lowest lease returns in more than a decade last year and represents a positive for an industry that has faced a shortage of pre-owned vehicles for some time," said Carlos Gomes, senior economist and auto industry specialist at Scotiabank. "However, we expect the supply response and the price correction to be modest as off-lease volumes will remain well below pre-recession levels for an extended period."
Though used-car prices in Canada were spiking in excess of 3 percent year-over-year through June, cooler weather brought with it softer prices in the lanes.
Rates have weakened in recent months, according to Scotiabank, and during October, prices fell below 2013 rates.
"Rising incentives on new cars and light trucks during the summer likely contributed to the slide in used-vehicle prices, but we believe that the decline has been mainly driven by an increase in the availability of vehicles coming off-lease," the report stated.
That said, leasing is still 40 percent below pre-recession levels in Canada. Consequently, Scotiabank expects off-lease volumes to grow less than 20 percent above the low levels of 2013. Last year, the number of off-lease vehicles fell to less than 400,000 units, which is the lowest level in more than a decade.
According to the report, the pickup in leasing will be slow, and even by 2016, lease returns are likely to remain below pre-recession levels.
"Nevertheless, the improvement in used vehicle supply is positive, as a shortage of pre-owned models has dampened used vehicle purchases in recent years," the report stated. "After rising steadily over the past decade, sales of pre-owned vehicles peaked in Canada at more than 3 million units in 2011, but subsequently posted back-to-back annual declines due to a shrinking supply of used models."
According to the report, one of the biggest dealer complaints fielded as of late was that a shortage of used models was pushing down on their volumes and margins.
Scotiabank took a look at AutoCanada — the only publicly traded dealership group in the country — to illustrate these results. The dealer group indicated margins on used-vehicles fell in the first half of the year to the lowest level in more than a decade.
The supply shortage has been concentrated in the 4- to 7-year-old segment, showing a fall off in leasing during 2008 to 2009.
Before the recession, leasing made up much of Canadian new-car sales, accounting for more than 40 percent of purchases. Leasing fell off the cliff in 2009 and averaged about 20 percent in 2011 before beginning to rise slightly, according to the report.
This trend is making vehicles 4 years and older much more expensive.
"We estimate that the price of a four-year old vehicle in Canada surged nearly 25 percent in the six years to late 2013 — double the increase in the price of one-year old models and more than triple the gain in new-car prices," Scotiabank analysts said.
Older vehicles still remain pricey today, and the recent softening in used-car prices has been seen mostly among newer models.
Prices for older units have remained mostly flat over 2013 rates.
Off-lease vehicle supply expansion is expected to be relatively modest, rising by only 9 percent through 2017, according to Scotiabank.
"As a result, even as the number of off-lease returns approach 585,000 by 2017, this will still remain below the 605,000 units that were returned in 2010, when used car prices began their recovery from the downturn of 2008-09," Scotiabank analysts pointed out.
And on top of off-lease vehicles coming into the market, used supply in Canada will most likely expand through trade-ins, as well, as new-car sales continue to soar.
According to the Scotiabank report, new passenger vehicle sales are up 13 percent in Canada from the year ago period, as of the end of September.
This increase lifts purchases to an all-time record predicted annual rate of 2 million vehicles.
According to Scotiabank, this spike guarantees that full-year 2014 sales will exceed 1.8 million units for the first time on record.