Report shows acceleration in global vehicle sales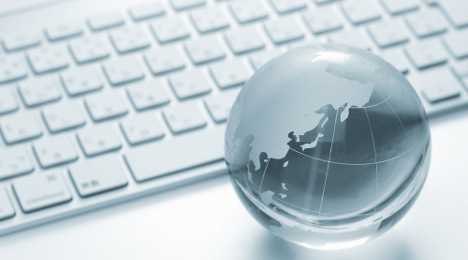 TORONTO -
Scotiabank's recently released Global Auto Report paints a rosy picture — one that pleasantly surprised analysts with the Toronto-based bank.
"We came into the year expecting global purchases to advance by about 3 percent," Carlos Gomes, senior economist and auto industry specialist at Scotiabank, told Auto Remarketing Canada. "Through July, what we've seen is they've increased by 5 percent.
"We're seeing labor markets continuing to do quite well. Labor markets are strengthening across developed markets. And that's positive because it's really the health of the labor market that drives vehicle sales."
Gomes noted a significant rebound in purchases outside of developed markets. "Last year sales in developing markets declined by 2 percent. That was the first decline that we'd seen since 2001. As economic conditions in emerging markets weakened, you had lower sales in developing markets. So the concern was when that was going to stabilize. What we've seen is they've seen a fairly nice bounce-back.
"We're seeing most of Asia rebound nicely from last year's declines," he said, highlighting double-digit gains in China. "The only places where we're still seeing weakness internationally is we're still seeing large declines in Russia and more importantly, Brazil is the weakest market."
The report notes that while gains are expected to moderate through year-end, 2016 represents the seventh consecutive annual new-vehicle sales increase and surpasses the previous upcycle that lasted six years. Strengthening labor markets and improving financial conditions suggest that the upswing will continue in 2017.
North American record
In North America, new-vehicle sales exceeded 20 million units last year for the first time in 2015, and have increased an additional 3 percent year-over-year through July.
Mexico is leading the North American sales gains, with volumes surging 18 percent so far this year, thanks to a strong labor market and accelerating credit growth. Auto loan growth has picked up 15 percent year over year, even as interest rates have started to increase.
Sales in Canada have gained momentum this year after last year's record high of 1.9 million, with sales gains in seven out of 10 provinces.
U.S. sales rose to an annualized 17.9 million units in July, the highest level of the year. This rebound was driven by light trucks, as households replace aging sedans with crossover utilities and pickup trucks.
Scotiabank expects this trend will continue to lift sales, as more than 40 percent of the U.S. fleet is at least 13 years old, and there are still almost 50 million vehicles on the road that were built before 2000. The latest sales gain reduced U.S. inventories 2 percent below a year ago and points to continued output gains in the coming months.
North American sales are expected to top 21 million for the year.
"The health of the U.S. consumer is the main driver of the North American sales outlook, and most indicators continue to point to ongoing gains," the report noted. "U.S. job growth is advancing by nearly 2 percent year over year, vehicle affordability remains near record highs and there is no evidence of deterioration in the automotive finance market.
"As a result, we expect U.S. purchases to continue to move higher for the remainder of the year and in 2017."
Focus on Canada
Vehicle sales are advancing in seven of 10 provinces. Ontario and British Columbia are leading the way with gains through June of 9 percent and 7 percent, respectively, with Alberta, Saskatchewan and Newfoundland seeing declines of about 7 percent, 4-5 percent and 1 percent, respectively, according to Gomes.
Volumes appear to be stabilizing in the hard-hit oil-producing provinces, with the decline in Alberta moderating in recent months from the double-digit fall-off reported through February, the report noted.
On the used side, prices in Canada have increased this year, Gomes said, after declines in early 2015.
He attributed this to both internal and external demand. "The Canadian dollar makes it attractive for U.S. dealers to come up here. Given that we have had a lot of demand from dealers in U.S., this gives lift in Canadian prices.
"Based on the info we are able to get from Statistics Canada surveys," he continued, "used-vehicle sales in Canada are even stronger than the improvement in the new market."
Click here to access the full report.