Reynolds & BMW Group Canada enter DMS partnership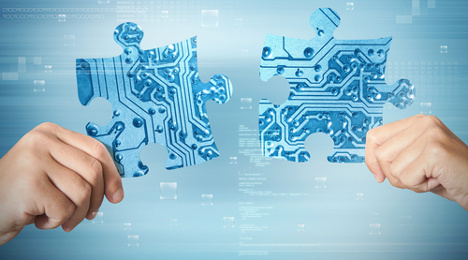 MISSISSAUGA, Ontario -
Reynolds and Reynolds Canada and BMW Group Canada announced a new, multi-year agreement between the two companies for Reynolds to provide its dealership management system — ERA-IGNITE — to all BMW and MINI retailers in Canada.
"The business pressures on automobile retailers continue to increase, from changing markets to changing consumer expectations for how cars are sold and serviced," said Ron Lamb, president of Reynolds and Reynolds in a news release.
"Our product focus at Reynolds for the past decade has been to develop the tools and services that would help automotive retailers respond to those constantly changing pressures. ERA-IGNITE is one of the best examples. It was built from the ground up for automotive retailers and designed to improve overall business performance and the consumer experience at every interaction."
ERA-IGNITE is designed to help dealerships more efficiently manage their operations and customer interactions, said Reynolds.
With the Windows-based DMS, BMW and MINI retailers in Canada can also access other advanced retailing tools from Reynolds such as docuPAD for F&I, in addition to products in service, customer relationship management, and management reporting.
"For more than 15 years, we've partnered with BMW Group Canada to provide BMW and MINI retailers with a reliable and highly effective DMS to meet their retailing needs. Now, with ERA-IGNITE, we can help BMW and MINI retailers improve even more the efficiency and effectiveness of their business operations and the consumer experience," said Reynolds Canada vice president of sales Ian Reilly.
Additionally, ERA-IGNITE is the foundation of Reynolds Retail Management System, which supports newer retailing tools for dealers.