The Rise of the Dealer-to-Dealer Auction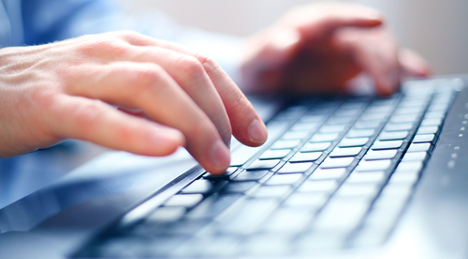 TORONTO -
Most dealers are crunched for used supply these days, as off-lease vehicles remain scarce — even though rumors of expanding supply are on the horizon.
And as dealers look to alternative sourcing methods to fill their used-car lots, one term they have most likely been hearing about quite a bit this past year is dealer-to-dealer auctions.
Just this fall, both TRADER and XLane revealed new dealer-to-dealer online auctions.
TRADER Exchange rolled out to Ontario dealers in November with a nationwide launch scheduled for 2015, while XLane's Instant Auction hit the Web this past October.
And dealers have been using tried and true tools such as TradeRev's online marketplace for years now for their sourcing needs.
With all this expansion from big names in the remarketing industry, Auto Remarketing Canada reached out to a few experts in the field to gauge the dealer benefits and impact on the wholesale business of the current dealer-to-dealer auction boom.
A Growing Need
Of course, when leasing fell off and supply tightened after the most recent economic downturn in 2008, dealers had to look to alternative sourcing options.
And with supply still tight today, experts say the need for tools such as dealer-to-dealer auctions is bound to keep growing.
Robert Rath, vice president of dealership products and business development at TRADER, said, "There has been a growing need. With the decline in off-lease inventory from the financial crisis, more efficient options are needed to source and dispose of inventory at a reasonable price."
And as retail sales continue to grow for both new and used vehicles, so does the need for dealers to have an effective way to appraise and sell trade-ins and aged inventory.
That's according to TradeRev chief operating officer Brad Hart, who also pointed out that 80 percent of wholesale vehicle transactions occur outside of traditional physical auctions.
Technology like TradeRev brings the competitive auction marketplace directly to the point and time of sale, says Hart.
Explaining one of the key draws of dealer-to-dealer marketplaces, Hart said, "Now the largest segment of wholesale auto transactions can benefit from live competitive bidding in an efficient marketplace that was previously available only through traditional remarketing channels."
The Trust Factor
Over the past few years, with the rise of more and more options to buy wholesale vehicles online, confidence among dealers to purchase vehicles without being able to touch or inspect the physical unit has grown, as well.
Rath said the confidence factor has a lot to do with convenience, but it didn't happen overnight.
"Online auctions have been available in Canada for over a decade. The convenience and cost of online auctions appeals to dealers," said Rath. "Dealers are willing to use online auctions if they have the right disclosure mechanisms, policies and technologies to support anytime/ anywhere sourcing and disposal."
A big part of the growing confidence and acceptance amongst dealers to purchase vehicles online it tied to technological improvements and innovation.
"Improving online technology has made it easier for all buyers to find, evaluate and purchase vehicles online. In addition, people of all ages are becoming more technology-savvy and are doing more of their everyday business online," said Hart. "Not to mention the new generation of youth who grow up using computers and mobile devices. They are conditioned to embrace technology and prefer to do business online."
A variety of factors are making it more comfortable for dealers to buy online. Among those are high-resolution photos and videos, reliable vehicle history reports and mobile inspection services.
These services and tools take out the need for buyers to physically inspect the vehicles and means less time out of the office for busy dealers.
Hart offered this example: "Many physical auction buyers do their homework online before the auction. They use the auctions condition reports and history reports to determine what they will buy and for how much."
He added: "This sure beats wandering around a parking lot in February to actually 'touch' vehicles."
When it comes to automotive wholesale, Hart says "all the stars are aligned towards online."
But it's not just about trusting the company or auction you are using online, with dealer-to-dealer auctions, it is crucial that buyers and sellers trust each other.
Most dealer-to-dealer marketplaces, such as TradeRev and TRADER Exchange, conduct rigorous background checks to ensure users are registered dealers and are password and username protected.
And customers must have access to other dealers' experiences with either the buyer or seller, Rath said.
In other words, buyers and sellers must be able to see the buying and selling history of the individual they are doing business with, much like how eBay reviews and ratings work.
"Companies that provide online marketplaces need to provide the tools that contribute to full disclosure from sellers," said Hart. "They must create and enforce fairness between buyers and sellers while, at the same time, requiring all parties to be responsible for their actions as automotive professionals."
For example, on top of condition reports and arbitration policies — which are also key to creating an environment that builds confidence in buyers and sellers — TradeRev also provides buyers and sellers the opportunity to rate each other with every transaction.
Users are able to rate individuals on a five-star rating system and have the ability to leave written comments, so each user can be held accountable for their actions. This also helps increase transparency on the site.
Supply and the Dealer Benefits
Experts agree that low used supply and high wholesale prices helped create an even bigger need for alternative sourcing methods for Canada's used-car dealers over the course of the last six years.
And Rath said, "Non-traditional methods are key for dealers to find the right inventory at the right price to meet the needs of their customers," regardless of the supply environment.
Part of the reason these online dealer-to-dealer auctions are so crucial when supply is low? Geography.
Through an online marketplace, "buyers gain access to vehicles every day of the week from a large geographic area and can use search tools to pinpoint the exact models they are looking for," said Hart.
"Taking advantage of the large geographic reach of online auctions allows buyers to source low supply vehicles in their market from other markets that have a larger supply," said Hart. "Conversely, sellers can use online auctions to expose their vehicles in markets where they are more in demand relative to supply."
These tools also save buyers and sellers time, and let dealerships update inventory much more frequently than in generations past.
"Gone are the days when a buyer would stock his lot in one or two days of buying each month, thus carrying a higher average inventory volume," Hart said. "Today's online buying tools allow retailers to purchase on a daily basis and maintain an optimal and consistent inventory level at all times."
Dealer-to-dealer online marketplaces, in particular, take out the middle man for dealers acquiring wholesale vehicles. What are some of the benefits?
Rath said that outside of the cost efficiency, accountability is a big factor when it comes to using dealer-to-dealer tools.
"Dealer principals can track where inventory is going and how much money was lost or saved," he said.
Increased sale prices on trade-ins and aged inventory and reduced purchasing prices to retail dealers play a role, as well, on top a competitive bidding process and transparency.
It is also very important to ensure dealers can utilize dealer-to-dealer marketplaces on various devices.
These days, it's not enough to host the dealer-to-dealer marketplace only on desktops. Dealers need to be able to be on the go, while also having access to stocking and sourcing sites.
At TRADER, Rath said mobile and desktop tools are developed to be used interchangeably, which provides flexibility and convenience.
And TradeRev's mobile application enable dealers to load vehicles for sale in real-time.
"Our buyers are mobile themselves and need constant access to TradeRev's daily auctions where vehicles are launched for sale at all hours of the business day," said Hart. "Today, smart mobile technology has converted the verbal deal into digital transactions between dealers.
"In the foreseeable future, more wholesale automobile transactions will take place on mobile devices than over any other medium," he said.
Dealer-to-Dealer: For Franchised or Independent?
When asked whether dealer-to-dealer marketplaces best suit independent or franchised dealers, Rath said both benefit equally.
"Franchised dealers get access to an affordable marketplace to dispose of vehicles that don't work in their marketplace. Independent dealers get access to inventory which may not end up in auction at a reasonable price," said Rath.
Though these marketplaces benefit both franchised and independent dealers equally, the perks are quite different.
For example, large franchised dealer groups can benefit from using these marketplaces To trade vehicles within the dealer group, using closed networks.
Hart offered this scenario to illustrate the franchised need for dealer-to-dealer marketplaces.
"When a Toyota dealership takes a VW in on trade, the best home for that trade is likely the VW franchise dealership within the same dealer group," he said.
And tools like this are especially important in a low supply marketplace, as "keeping vehicles within the dealer group adds to the synergies and efficiencies dealer groups already enjoy in many other parts of their business," Hart said.
And independent dealers — which are primarily buyers on dealer-to-dealer marketplaces — have access to trade-ins and wholesale units provided by larger franchised dealers.
Hart said independent dealers are also served well by these marketplaces because it cuts down on the number of hands the unit is passed through in the wholesale channel as well as added costs associated with many traditional wholesale options.
"Dealer-to-dealer markets eliminate middlemen with the reduced costs being shared equally between buyers and sellers. As a result, dealership gross profits benefit from the efficiency of these markets," he said.
Though benefits may be equal for franchised and independent dealers, Hart said the size of the business plays a role.
The large franchised and independent dealers have more resources to pull from when it comes to selling and sourcing wholesale vehicles.
"For this reason, effective online tools have a huge relative impact on the smaller dealers' operations by leveling the playing field in the competition to buy and sell in the wholesale market," Hart said.
Multi-Platform Connection
These days, it seems you cannot hold a conversation about online wholesale marketplaces — or auctions, in general — without touching on the topic of multi-platform selling.
More and more dealers and others in the industry are warming to the concept of having vehicles loaded for sale on one channel simultaneously appear on other channels available for bidding or purchase — and dealer-to-dealer auctions have a direct connection.
Multi-platform selling will benefit both buyers and sellers in the long-run by exposing inventory to a wider audience, says Rath, "And dealer-to-dealer networks will need to evolve to support MPS (multi-platform selling) as long as long as dealers see a need."
Though the need may arise, Hart said multi-platform selling is more prevalent in retail vehicle sales where dealers post their vehicles on multiple third-party sites at the same time.
That said, these sites are non-transactional. "Platforms like TradeRev, which offer instant interactive bidding during a timed auction period, do not lend themselves to multi-platform selling because of the time sensitivity of these auctions," said Hart.
Hart argues that although platforms (such as dealer-to-dealer auctions) that list vehicles for several hours or days may be ideal candidates for multi-platform selling, it could push down on conversion rates and push transaction time up.
"TradeRev believes that successful online dealer-to-dealer auctions are more based on the quality of the platform process rather than the quantity of platforms," Hart said. "In other words, offering vehicles on similar multiple platforms has very little added value. Instead, offering vehicles on the right platform with the most effective auction format is the key to maximizing returns in the shortest period of time."
Future Growth
The number of dealer-to-dealer marketplaces have been growing at a rapid rate this year, but that expansion could escalate even more in coming years.
In fact, we may be at a turning point in terms of the number of dealer-to-dealer solutions in the market.
"The net benefit is that dealers will start to realize that they need to step out of their comfort zone in order to sell and buy inventory from non-traditional sources," said Rath. "Solutions that offer quality inventory, have transparent and enforceable policies, mobile tools, a critical mass of buyers and sellers, and integration with a dealers' existing workflow will succeed."
As the number of dealer-to-dealer online marketplaces continues to grow, this expansion is bound to have an impact on the entire wholesale market.
"As a result (of dealer-to-dealer growth), the wholesale market will become more efficient and will more quickly reflect the ebb and flow of supply and demand on a national and international level. Online auctions remove geographic barriers to trade and help to smooth regional supply and demand related price variations," said Hart.
"The wholesale transactional cost will also fall as vehicles move directly from the first point of supply to the point of sale to the consumer. This lower transaction cost is the result of lower auction fees, less vehicle movement and fewer days to sale," he concluded.
This story ran in Auto Remarketing Canada's Year-End Intelligence Report. Check out the latest issue for further news on the year's biggest stories.