RSR Global rolls out 3 new F&I solutions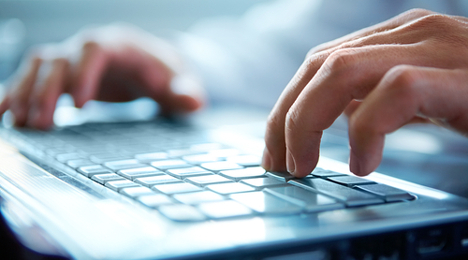 BURLINGTON, Ontario -
This week, RSR Global launched three new solutions for Canadian dealers — GLOBAL ONE, GLOBAL DRIVE and GLOBAL U.
With the rollout of these solutions, RSR Global highlighted that it now offers a comprehensive suite of easy-to-deploy F&I products and programs, backed by the newest technology to manage and sell, while delivering the training necessary to optimize the entire process.
"After listening very closely to our dealer partners, our efforts lie squarely on leading the charge to providing a simplified single vendor approach to the F&I office," RSR Global president Steve Langdon said. "The industry needs a supplier focused entirely on offering three main F&I elements — the right program mix, robust yet user friendly software, and expert training."
The company pointed out the launch of GLOBAL ONE has been in the works for more than two years. GLOBAL ONE is a complete bundle of product offerings, which includes:
— GLOBALi, a theft deterrent
— GLOBALid, an identity restoration service
— GLOBALn2, a nitrogen tire warranty
— GLOBALap, an appearance protection
— GLOBALci, which is credit insurance
— GLOBALxt, which are extended service agreements
— GLOBALpt, a limited powertrain warranty
— GLOBALp3, which is payment protection.
GLOBALu is what RSR Global dubbed as its "University of Strategic Management," a professional F&I managers training program.
"On top of the comprehensive product set, we've aligned with JM&A Group and established a proven training curriculum, that will drive performance and consistency among staff," said Amanda Paetkau, vice president of dealer group solutions at RSR Global.
Paetkau mentioned rigorous group exercises and interactive role-play activities over four training days place emphasis on increasing profits, menu and step-selling techniques, and, ultimately, customer satisfaction and retention strategies.
Also unveiled this week was GLOBAL DRIVE powered by DealerCorp, RSR Global's strategic management software. The company emphasized this new dealer technology is rich in features such as, e-contracts, e-remittance, historical reports, order management, certificate management and more.
"GLOBAL DRIVE will force efficiencies and ease into the selling process, while making disclosure a priority and providing the quantifiable results today's dealer expects" Paetkau said.
More information about RSR Global can be found at www.rsr-global.com.