Rundown of Canadian CPO car sales in April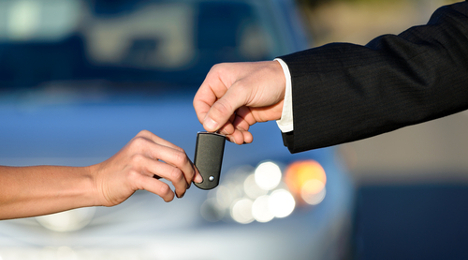 CARY, N.C. -
The U.S. certified pre-owned market followed its second-strongest month on record with modest year-over-year gains in April, according to Autodata Corp. And reports from automakers in Canada are showing positivity, as well.
Porsche, for example, had its best April ever for CPO sales in Canada, moving 179 vehicles. That's up from 155 last April, which was the prior record. Through four months, Porsche has sold 599 certified vehicles, up from 522 last year.
Just before last month began, Porsche Cars Canada announced that as of March 1, all Porsche Approved Certified Pre-Owned vehicles and Extended Warranty programs sold from that day forward included unlimited mileage throughout the two-year term.
"We are confident that offering unlimited mileage coverage to our Porsche Approved Certified Pre-Owned vehicles and Extended Warranty will further increase the consideration of our quality products," Porsche Cars Canada president and chief executive officer Alexander Pollich said in a news release.
"Drivers will continue to enjoy every kilometre travelled behind the wheel with this industry leading protection plan, regardless of distance travelled," Pollich said.
Getting back to April results, there were 2,929 certified sales for the month at Toyota, pushing the year-to-date tally to 9,547. A year ago, Toyota sold 2,525 certified vehicles in April and had year-to-date sales of 7,221 CPO units.
Next up, Volkswagen's CPO sales were down 1 percent year-over-year in April with 1,321 certified sales. But year-to-date sales through four months are up 1.3 percent at 4,957 units.
Mercedes-Benz reported 1,245 certified sales for the month, which was off 3.9 percent from last April. It reported 4,275 CPO sales in the first four months of 2017, which is up 4.2 percent year-over-year.
Volvo sold 161 certified vehicles last month (down 17.1 percent). Through four months, it has moved 650, a 10.5-percent increase.
More results to come as they are reported.