Sales In Motion App Now Includes Carfax Reports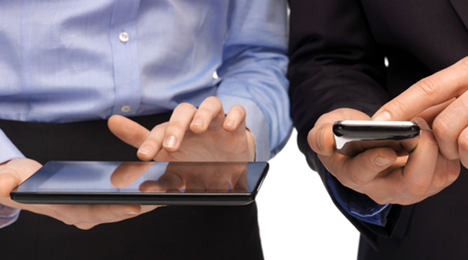 WATERLOO, Ontario -
Sales in Motion Showroom Selling Tools' tablet-based sales application now has a new offering that can help salespeople cut down on the time it takes to close a deal as well as foster confidence in their customers.
The company has added Carfax Vehicle History Reports to its app's capabilities.
Now, dealers using the tablet-based application can instantly access Carfax vehicle history reports for used vehicles on the lot directly from their mobile device.
This capability helps build customer confidence immediately and eliminates the need to leave the customer's side during their visit, the company pointed out.
"We firmly believe this collaboration with Carfax will transform the vehicle transaction process for both buyer and seller," says Dan Boisvert, president of Sales in Motion. "During the very first stages of development, we knew it was essential for our customers to access the best vehicle history information. SIM-SST lets dealers bring the buying experience to the lot while still providing what the customer needs, especially Carfax Reports, to make a faster buying decision."
The SIM-SST application also provides users with features such as client identification by scanning a driver's license, CRM and inventory management, vehicle specs, pricing and a payment calculator.
"Carfax Reports are a vital part of our dealer customers' acquisition and retail process," said Larry Gamache, communications director at Carfax. "Carfax and Sales in Motion are helping dealers better evaluate vehicles they consider taking on trade and sell more cars faster to confident buyers."