Scotiabank's outlook for Canadian new-car sales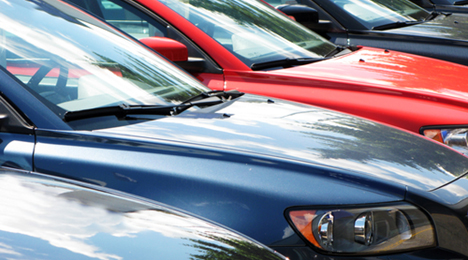 TORONTO -
There will likely be 1.96 million new vehicles sold in Canada this year, compared to 1.90 million in 2015, according to the latest Scotiabank Global Auto Report.
That also compares favorably to historical levels over the last quarter-century, which Scotiabank detailed in a data set included in the report.
From 1990 to 1999, new-car sales averaged 1.27 million in Canada. From 2000-2012, they were at 1.59 million. There were 1.74 million new-vehicle sales in 2013 and 1.85 million in 2014.
By province group, Scotiabank forecasts that this year, sales in Atlantic provinces will be even with year-ago figures (140,000), with annual sales in Central provinces (Quebec and Ontario) increasing from 1.21 million units to 1.27 million.
Meanwhile, new-car sales for Western provinces (Manitoba, Saskatchewan, Alberta and British Columbia) are expected to decline from 553,000 to 544,000.
As far as the most recently completed month, Scotiabank said, Canada's new-car sales in November were up double-digits.