Selectbidder announces real-time trade-in bid solution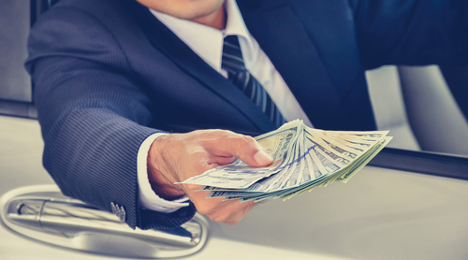 MONCTON, New Brunswick -
One auto tech company aims to make the auction a part of the trade-in process.
Selectbidder officially announced today its new platform for real-time bids on dealer trade-ins, aiming to connect auctions, dealers and dealer customers in a way to streamline the trade-in process.
Currently rolling out its platform to independent auctions across North America, the Selectbidder At-Trade platform has completed its testing phase at the Great Northern Auction in Moncton, New Brunswick, where it has been put to the test since the spring. GNA piloted the program with three dealers in April and moved the application into full deployment with its dealer network in May.
"Since implementing the Selectbidder At-Trade app, we've moved more units, had more touchpoints and brought more dealerships into the auction," said David Wilson, the auction's general manager.
So how does it work? According to the company, a selling dealer simply scans the VIN on a customer's trade-in vehicle, takes photos and posts the images along with a quick condition report to the Selectbidder platform via the app or online. Select buying dealers in the auction's network will then receive a notification, allowing for real-time bidding on the vehicle.
The goal is to help the selling dealer give a more accurate price to the trade-in customer, speeding up the process for everyone involved.
"Everyone wins with the Selectbidder platform," said Sean Liptay, Selectbidder's chief executive officer and GNA owner. "Auctions continue to do what they do best – connect buyers and sellers, while dealers know the true value of a trade-in and consumers feel treated fairly. With Selectbidder, auto auctions are able to use their strong, trusted network to offer what the industry now demands: efficiency, effectiveness and transparency."
According to Kevin Berry, the key to the solution's success is its auction-centric focus, maintaining the level of familiarity between dealer and auction relationships.
"Many auto wholesaling applications on the market now cut out auctions completely," Berry said. "This is a mistake, as auto auctions remain the cornerstone of the wholesale process."
For more information on Selectbidder, check out its site here.