Serpa acquires Agincourt/401 Chrysler store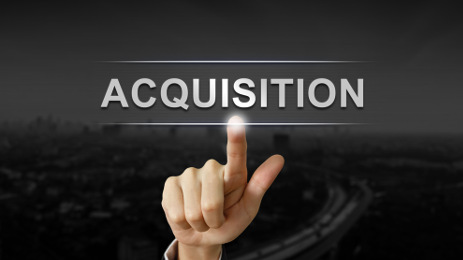 TORONTO -
The Serpa Automotive Group has acquired Toronto's Agincourt/401 Kennedy Chrysler Dodge Jeep RAM.
Since 2012, Serpa has operated Serpa BMW in Newmarket and from 1995 to 2015 owned Richmond Hill's Avante Mazda. The new dealership will be known as Serpa Chrysler Dodge Jeep RAM.
"We will now transform the new Serpa-branded dealership into the finest customer-oriented retailer in the GTA," said Frank Serpa, dealer principal, Serpa Automotive Group, who added that the acquisition fulfilled the auto group's goal of operating a high-volume, domestic, multi-brand dealership. "There are many synergies between the dealership we currently operate and ones we will acquire in the future, and we look forward to putting those to work immediately."
Frank Serpa announced that Stefano Serpa, sales director, Serpa BMW, will become vice president of the Serpa Automotive Group, overseeing both current dealerships.
"Stefano's leadership has proved itself over and over again and it is time for him to take even greater responsibility for organizing our new high volume multi-brand operation," Frank Serpa said.
Gautam Shah, formerly of Serpa BMW and Avante Mazda, has been named general sales manager at the new operation.
Frank Serpa thanked the previous owners, SF Auto Group's Mike Stollery and Ryan Finch, for helping to provide a substantial core of loyal customers at the Chrysler Dodge Jeep RAM dealership.
"As a result of Mike and Ryan's excellent management, we can now institute the Serpa style of customer service and start at a higher level," he said.
"My Mazda and BMW dealerships have concentrated on one notable brand with only automotive products," he added. "But now at our new location, we offer Jeep, which pioneered all-wheel drive and remains its leader today and the incredibly popular RAM trucks in addition to the historic Chrysler and Dodge vehicles.
"There are many models and configurations within those groups. It's something I've sought to be involved with in my more than 30 years in the automotive industry."