Serpa BMW Recognized for M-Series Sales Success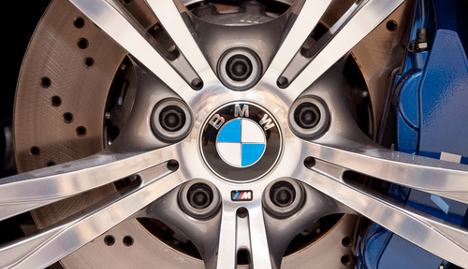 TORONTO -
Serpa BMW, a Newmarket, Ontario, dealership, is now officially a designated BMW "M-Certified Center of excellence."
The automaker's recognition was effective on the first of the new year.
"M Series vehicles have been featured since Serpa BMW took over the dealership in April 2012, but this new designation is something special, based on our success with the M brand so far," said Frank Serpa, dealer principal. "We can now offer a more comprehensive and impressive selection of BMW M vehicles and advanced training in the service area to support them."
And the high-performance BMW M Series vehicles will find a new and expanded home at this luxury dealership, as the facility is currently in the throes of an ongoing complete $2.5 million dealership renovation.
As part of the renovation, there will be a new showroom area built specifically to highlight the enticing M Series vehicles.
Specially trained technicians will also be on tap to serve M series drivers with their service and sales consultation, perhaps contributing to customer retention and loyalty.
"M engines are not tooled-up versions of standard production engines, but independent developments of motorsport technology for the road," Serpa said. "Their innovations point the way for other BMW engines. The words 'M Power' are an exclusive mark of quality — it promises unique technology and breathtaking performance. We are very excited to become even more involved with the special part of the BMW brand. It is a great achievement for Serpa BMW."