Serpa's stress-reducing measures include 'one price' online store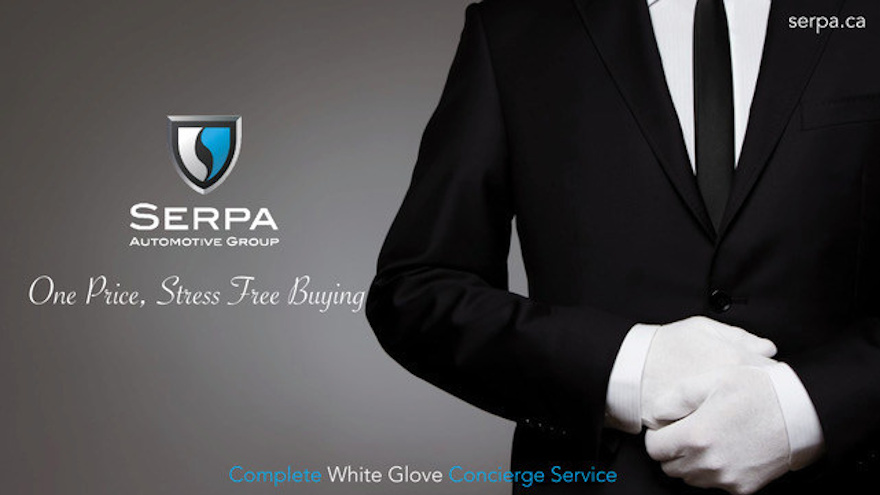 TORONTO -
Saying it has "radically revamped its operations to reduce stress" during the COVID-19 outbreak, Serpa Automotive Group has introduced a "one price" online store while continuing its dealer operations.
The company's founder and dealer principal Frank Serpa, noting his company is grateful that transportation has been declared an essential business, said that with any sale through the duration of the crisis, Serpa Automotive Group will offer a program of no payments for 90 days on approved credit.
The company has also implemented a strict "no-stress one-price"' policy at its Serpa Chrysler Dodge Jeep RAM dealership in Toronto and at its Yamaha/Suzuki Motorsports dealership in Aurora.
"Families continue to need reliable vehicles for critical activities, and light trucks must perform necessary work," Serpa said in a news release.
He said customers can visit the Serpa Chrysler location, but he said with phones and FaceTime, that is not necessary. Customers can also make payments online.
The company said it is adopting "100% white glove service," which it said involved strong hygiene practices that exceed government guidance. The practice involves continuous disinfecting, cleaning, washing and purifying hands and applying covers to seats and steering wheels.
Its COVID-19-related new business practices also include the ability for vehicles, whether for service or sale, to be picked up and dropped off at customers' homes in a "spotlessly clean" Serpa auto carrier. The service involves leaving keys in mailboxes, which the company says ensures limited contact and limited possibility of virus transmission.
Customers also have the option of leaving the vehicle or picking it up at dealerships without person-to- person contact. One example of that would be through key drop-off boxes.
Safe payment methods can include by phone, online or any other method except in person.
"Since we first opened in 1995, our customers have learned to trust us, recognizing that we really do provide the best prices, along with our widely recognized superior, industry-leading service," Serpa said.
Serpa continued, "The Coronavirus has challenged us to take that even farther, to great heights and even higher standards. They will remain long after this crisis has passed, which we hope is as soon as possible for everyone."