The Skinny On Supply: More Used Vehicles on Horizon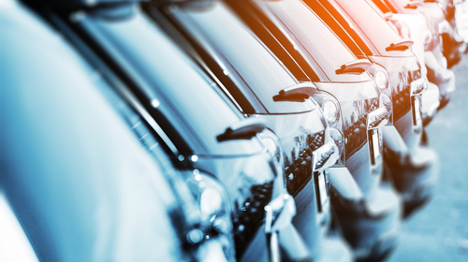 TORONTO -
Though the industry is under the impression there is going to be a bit more supply in the lanes this year, analysts are also talking about the "theoretical" nature of the upcoming move.
Josh Bailey, editorial director at Canadian Black Book, pointed out in an interview with Auto Remarketing Canada this year will most likely present a "theoretical increase in supply," meaning many auction attendees won't get a chance at the extra vehicles coming through the wholesale pipeline.
Looking at where prices stand today is key, Bailey said, since residuals have fared much better than originally expected, especially for four-year lease vehicles, "the bulk of the used market."
"The forecasts were originally much lower than what the market price is today. So, the reason I think it is a theoretical increase in supply is that the dealers and the lessees are likely going to buy these cars before they hit the auction," Bailey said. "If there is equity in the vehicles, then someone is likely to take it before it makes it to auction."
Matt Rispin, general manager and owner at North Toronto Auction, pointed out in early March that overall volumes remain the same as lease returns from many of the auction's customers haven't begun their full return cycle.
Bailey contends that when auctions start to review values that are off and there isn't equity in these vehicles, that's when the industry might actually start allowing quality used vehicles to pass through the supply funnel and end up in the auction lanes.
And when this shift occurs, Bailey said, "It's not likely going to be any one segment; it will most likely be the market as a whole."
Though supply hadn't spiked dramatically during the first few months of 2015, auction execs were seeing shifting trends and signs of more growth to come.
Don Wallace, general manager at Manheim Toronto, said in late February, "There are a few more off-lease vehicles making their way to the auction direct from OEM captive leasing arms, but we also see an increase in quality late model vehicles that are being acquired at lease-end online by dealers and wholesalers only to make their way to auctions anyway to capitalize on the arbitrage opportunity."
Wallace explained a number of manufacturers will most likely see "modest" volume of off-lease inventory in 2015.
"We expect auctions across Canada to play a greater role in supporting this volume as many dealers especially in metro markets don't have the physical space to absorb the increased volume," Wallace said.
At North Toronto Auction, Rispin said supply hasn't jumped up yet, "but, it's coming!"
"We are expecting most of our volume increases to be upstream this year and perhaps a light trickle down to the lanes. But the expected lease return volumes should be purchased upstream, and therefore, the lanes will see their increase on 2016 as upstream can't manage the volumes," said Rispin.
Wallace pointed out in order to look at wholesale supply trends, we need to address automotive sales as a whole, especially as it relates to demand.
"With two years of record new car sales in Canada generating increased trades and the return of off-lease returns to remarketing channels, there is definitely more supply however demand appears to be keeping in step as noted by strong conversion rates," said Wallace.
"Overall we expect a robust market for buyers and sellers in 2015, especially if they react in a timely manner to both micro industry trends and macro-economic factors," he continued.
As for when supply expansion will start putting downward pressure on used prices, look toward 2016.
"Price relief should be coming, but it will be less noticeable in 2015. Next year, this topic should get juicer," Rispin concluded.
Find this story and more content stemming from the Auto Remarketing Canada Conference in our March/April Auto Remarketing Canada Digital Magazine.