Sotheby's, Motorsport Network team up on high-line luxury, sport online auto auction led by Chip Perry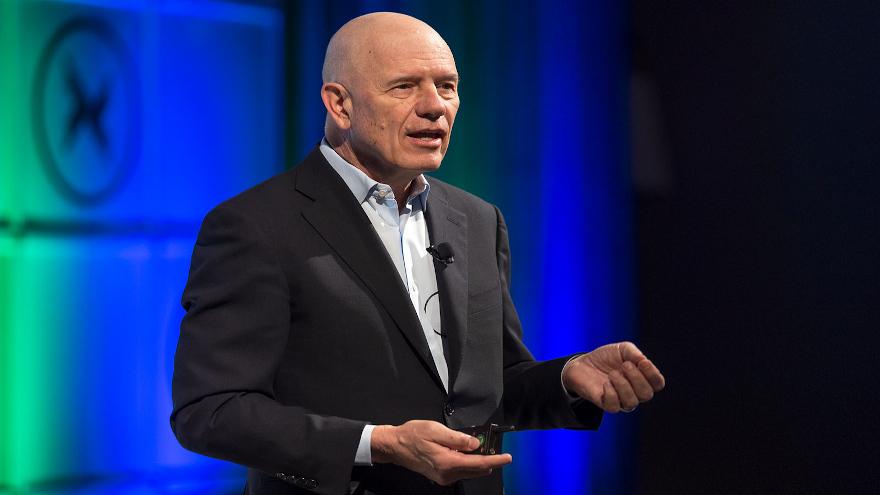 RM Sotheby's, which is based in Ontario, and Motorsport network have teamed up to launch a new high-line vehicle online auto auction destination.
Sotheby's Motorsport online auction will focus on 21st century sports, exotic, and luxury vehicles priced between $100,000 and approximately $1 million.
Leading the site is Chip Perry, well known in the U.S. auto industry industry for his roles as former founding CEO of AutoTrader.com and as the former CEO at TrueCar and A2Z Sync.
"The high-end segment of the automotive market, which accounts for $20 billion in annual sales in the United States, deserves a superior level of service, confidence, and client satisfaction than what is currently offered by many online auction sites," said Perry in the news release promoting the new site. "Sotheby's Motorsport is a true luxury experience that is designed to serve this untapped market. With this new experience, both buyers and sellers can have confidence knowing that we have vetted the vehicles, bids, and will deliver a white-glove service from start to finish."
Members can now join the online community and create an account to become a registered bidder or seller. The inaugural auction is tied to Monterey Car Week and will include: a 2022 Ferrari SF90 Spider with 300 miles on the odometer.
This low production twin turbo gas/electric V8 is AWD and will be open for bidding on Aug. 15 without reserve.
The vehicle will be on display at the Portola Hotel & Spa in Monterey during the Monterey Car Week, and the auction will conclude on Aug. 22.
By partnering together on this new venture, Sotheby's and Motorsport network aim to "combine the best aspects of live in-person and online auctions," providing luxury buyers a trusted, high-touch digital experience.
"Sotheby's Motorsport is a perfect complement to our industry-leading auctions and live events and a turnkey solution to anyone who wants to sell or purchase a high-end modern vehicle," said Gord Duff, RM Sotheby's global head of auctions in the news release. "Today's announcement illustrates our commitment to give both buyers and sellers diversified offerings that best meet the needs of collectors and enthusiasts who are selling or are in the market for timeless vehicles."
Sotheby's, the world's largest auction house by total sales, will work together on the online auction with Motorsport Network, recognized as a "voice for motorsport" and holdings that include inside its Driven Lifestyle division, duPont REGISTRY, Canossa Events, Cavallino and FerrariChat.
The two companies will be focusing on instilling confidence with buyers and providing "white-glove services" for sellers.
For buyers, each listing includes unedited high-res images of the interior, exterior, engine bay and undercarriage. The listings also include driving videos and a third-party inspection report or detailed seller disclosure. Buyers can also use the Proxy Bidding feature, which enables bidders to set a maximum bid and win without being present at the auction's close.
In terms of services for sellers, Sotheby's Motosport takes care of creating the online listing, transferring title or ownership documents, paying off liens if necessary and transferring funds. And all bidders are securely vetted in advance.
Sotheby's Motorsport is currently available for buyers globally and sellers with vehicles registered in the United States.