Staying Compliant with Ontario's All-In Pricing Regulation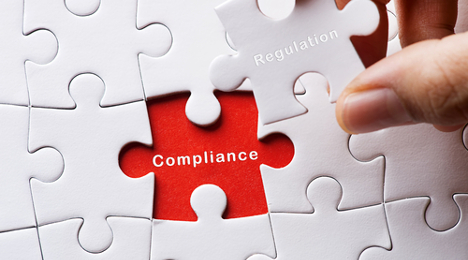 TORONTO -
Ontario dealers should, by now, be quite aware of the all-in pricing regulations enforced by the Ontario Motor Vehicle Industry Council. If not, you'll want to be, because OMVIC is cracking down on violators of its consumer protection regulations.
Just this week, OMVIC announced a fine for Platinum Cars Inc. for not abiding to the all-in pricing legislation. The business was fined $21,500 for over 20 ads that did not include administration fees in the pricing of the vehicle but listed it elsewhere in the ad. The dealership's officer/director was also personally fined $3,000 for not upholding the responsibility of managing the ads' compliance requirements and will also be required to retake the OMVIC certification course.
Fortunately for dealers, the regulation is pretty self-explanatory. All-in pricing means exactly what it sounds like – everything that you intend to charge for should be included in the price for all forms of advertised pricing. OMVIC's director of communications, Terry O'Keefe, took the time to speak with Auto Remarketing Canada to help explain the regulation as clearly as possible.
"I think that it's important that dealers remember that an advertised price has to include all fees and charges that they intend to collect," O'Keefe said. "And that includes things like administration fee, it includes charges for products or services that they may have already preinstalled on the vehicle and then therefor intend to charge for, such as a security product or something like nitrogen in the tires."
The easiest way to think about it, according to O'Keefe, is like a drive-away price. With the exception of the harmonized sales tax (HST) and licensing cost, the price advertised should be the price a customer can expect to pay without any surprises.
"It's also important to note that licensing means the actual cost to license or register that vehicle with the Ministry of Transportation Ontario," O'Keefe said. "There can't be a hidden fee in that licensing cost. If the cost to put plates on the car is $90 then that is the cost that can be charged."
It is important to keep in mind, if not included in the advertised price, that the HST and licensing costs should be clear and prominently visible within the ad, which includes anything posted in print, on the Internet, on social media, radio, television, signs, etc. Anywhere a consumer may be exposed to a vehicle listing in any form or fashion is an advertisement.
The all-in pricing regulation was created to provide transparency and trust for consumers. And this becomes especially important in today's digital age, where consumers have access to virtually endless information and are more likely to recognizing sales ploys.
The support for the regulation is two-sided, however, as it works as a competition leveler for dealers, as well. It prevents dealers from advertising what appears to be a lower price than its competitors when it actually intends to charge additional fees that other dealers are already including in their advertised prices.
"That's one of the reasons why the all-in pricing regulations have received support from all the trade industries, as well from the dealer groups," O'Keefe said. "Because they recognized this isn't just good for consumers. If we get full compliance from dealers, it's good for dealers, too. It creates a level playing field."