Steele Auto Group buys Colonial Honda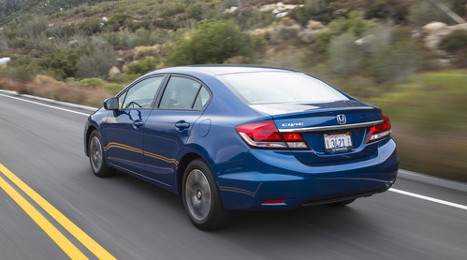 HALIFAX, Nova Scotia -
It was announced this week the Steele Auto Group has added another Nova Scotia store to its lineup, bringing the dealer group's store count to 19.
Christopher Megaffin has sold his Colonial Honda dealership to Steele Auto Group.
The Megaffin family has run the Halifax dealership on Robie Street for more than 30 years.
Due diligence for the deal is currently underway, the dealer group shared, and the transaction is expected to close on Feb. 1.
Rob Steele, chief executive officer of Steele Auto Group, noted this acquisition is particularly important as growth opportunities within Halifax Regional Municipality are limited, given the small number of available dealerships being operated independently.
"The purchase of Colonial Honda is obviously an important strategic move for us. Honda is a tremendous brand, popular across all demographics as being a solid, dependable, attractive product," Steele said.
Steele added that he is "very proud" to represent the Honda brand in Corner Brook, Novia Scotia (through the Fairway Honda store), and now in Halifax.
With a history of three decades serving the community, Megaffin offered his thanks to his customers and employees for their loyalty over the years, adding that this is the correct decision for his family at the time.
Steele Auto Group management said Megaffin is also grateful "his customers will continue to be well-served; stability and opportunity are being provided to his valued employees, and ownership by the Steele Auto Group will provide continued opportunity for growth of the Honda brand."
The Steele Auto Group is headquartered in Dartmouth, Nova Scotia and represents 22 brands: Audi, Buick, Cadillac, Chevrolet, Chrysler, Dodge, Equus, Fiat, Ford, GMC, Honda, Hyundai, Jaguar, Jeep, Land Rover, Lincoln, Mazda, Porsche, RAM, Subaru, Volkswagen and Volvo.