Stop 23 Auto Sales owner passes torch off to sons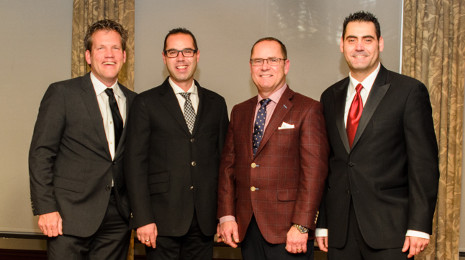 LISTOWEL, Ontario -
Scott Davidson, president of Stop 23 Auto Sales in Listowel, Ontario, says he is passing the torch to the next generation of owners.
In May, Davidson's sons Jason Davidson and Justin Davidson, along with Bill Watson, have transitioned into owner partners of the dealership.
When asked to name the top challenges independent dealers face in Canada, Scott Davidson pointed to the weak Canadian dollar.
Due to operations expenses, he said, the factors impacting the dollar's standing are concerning.
"Because of the weak Canadian dollar, our cost of goods sold is too high," Scott Davidson said. "Ongoing cost internet marketing is expensive in Canada and also there's the lack of deep capital markets in Canada to finance independent operations."
He added there's also a lack of skilled labor for some service department positions, a problem he said many other dealerships face.
In spite of challenges, Davidson said Stop 23's team prides itself in getting car buyers in and out quickly.
"We complete deals in 30 minutes flat," Davidson said. "We use one point of contact throughout the entire process. The salesperson does a complete deal — front to finish."
Stop 23 carries a wide range of different brands and models and says it competes directly with new-car dealers.
The family owned dealership averages approximately 900 retail used-car sales a year and 1,600 wholesale, according to Davidson.
"We constantly put up our sales targets year-over-year. Our numbers year-over-year are very consistent," Davidson added. "What also makes us unique is we have a robust wholesale and export division with buyers across Canada."
Founded 35 years ago, Stop 23 mostly sells one- and two-year-old vehicles, and specializes in trucks and SUVs. The dealership received the North Perth Chamber of Commerce Business Excellence Award for Large Business in both 2016 and 2015.